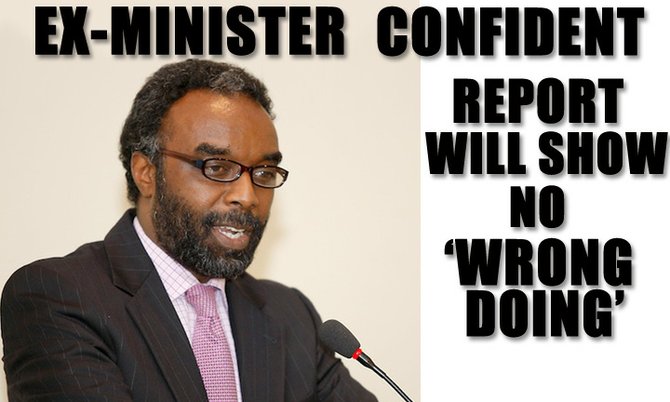 EXCLUSIVE
By CHESTER ROBARDS
Tribune Senior Reporter
crobards@tribunemedia.net
AN INVESTIGATION into the alleged misappropriation of almost $2 million in 2010 at the Ministry of Tourism has been completed and a report on the incident is scheduled to be tabled December 12, Tourism Minister Obie Wilchcombe said yesterday.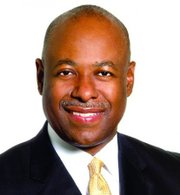 Vincent Vanderpool-Wallace, who was minister of tourism at the time and who was placed at the heart of the probe by the government this year, told The Tribune yesterday that he is confident the report would show that there was no "wrong doing" on his part.
Mr Vanderpool-Wallace said he understands the need for the investigation and that he is "happy to hear it's finished".
Mr Wilchcombe, whose government began the probe shortly after taking office this year, said the accounting firm of Anthony Kikivarakis undertook the investigation to determine whether contracts related to marketing services for the Ministry of Tourism were tendered to a US-based company that never performed the services.
He said the government will lay results of the investigation on the table of the House of Assembly next month, calling the probe a "deep concern for the rest of the people."
The government claimed that the US-based marketing firm was purported to have a qualified board of directors, and staffing to provide the Ministry of Tourism with its services. However, it said that the company showed not to have any such directors or staffing, and that it comprised only a single individual.
The contract with this company was reported to be in the amount of $1,650,000 – paid in quarterly instalments of $137,500 from September 1, 2010.
Mr Vanderpool-Wallace said earlier this year that there was no such contract with a company describe as Destination Solutions-LLC by the government.
He claimed that the government did not have all of its facts and insisted that marketing services arranged by the Ministry of Tourism under his watch were saving the country and the ministry millions in fees, compared to previous arrangements.
The Free National Movement brushed the allegations off as "innuendo" and a "scandal."
Mr Vanderpool-Wallace said he has been waiting for the report to be completed.