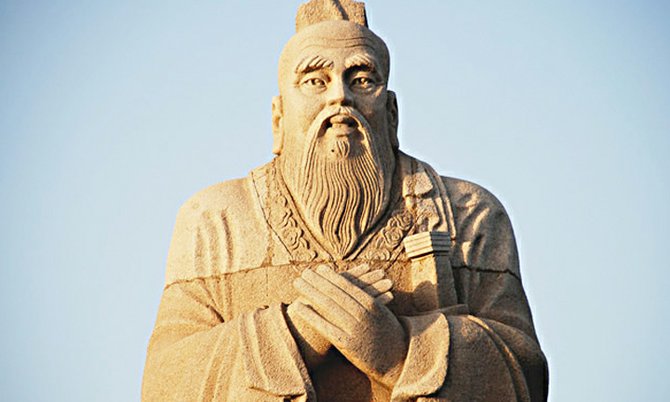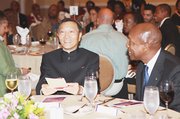 THE College of The Bahamas (COB) in collaboration with the office of Chinese Language Council International (Hanban) and the Nanjing University of Information, Science and Technology has launched the Confucius Institute.

The Confucius Institute is a non-profit public institution named after the ancient philosopher and scholar Confucius, which aims to promote Chinese language and culture in foreign countries since 2004.
Over recent years, the Confucius Institutes' development around the world have provided scope for people to learn about Chinese language and culture.

COB began to introduce Chinese to Bahamians since 2007.
In 2009, Hanban/Confucius Institute headquarters approved the application for COB to establish a Confucius classroom, the agreement was signed in November.

Dr Betsy Vogel-Boze, COB president, said the Confucius Institute was a non-profit centre for lively and engaged learning.

"But it is much more. It is about the language and cultural heritage of the People's Republic of China," Dr Vogel-Boze said.

She said it was a portal to prepare Bahamian learners as global citizens and that since the opening three years ago of the antecedent Confucius Institute, over 100 students have completed Chinese language courses and that 16 students have taken advantage of Confucius Institute scholarships to study in China.

The Ambassador of the People's Republic of China, Hu Shan, said that since the set up at the college in 2009, the Confucius Classroom has made positive contributions to the better understanding of the Chinese language and culture by Bahamians, the further development of China-Bahamas friendship and the growth of the plural cultures in The Bahamas.

"I believe that the upgrading of the Confucius Classroom will not only greatly promote the exchanges and cooperation in areas such as education, culture, science, art, and economy between China and The Bahamas, but also deepen the mutual understanding and friendship between the two peoples," he said.
WHO WAS CONFUCIUS
CONFUCIUS (551–479 BC) was a Chinese teacher, editor, politician, and philosopher.
The philosophy of Confucius emphasised personal and governmental morality, correctness of social relationships, justice and sincerity.
Confucius's thoughts eventually received official sanction and were further developed into a system known as Confucianism.
Although modern scholars are cautious of attributing specific assertions to Confucius himself, many aphorisms concerning his teachings were compiled after his death.
Among those attributed to him are:
• Be not ashamed of mistakes and thus make them crimes.
• Before you embark on a journey of revenge, dig two graves.
• Everything has its beauty but not everyone sees it.
• Forget injuries, never forget kindnesses.
• He who will not economise will have to agonise.
• I hear and I forget. I see and I remember. I do and I understand.
• Ignorance is the night of the mind, but a night without moon and star.
• It does not matter how slowly you go so long as you do not stop.
• Men's natures are alike, it is their habits that carry them far apart.
• Fine words and an insinuating appearance are seldom associated with true virtue.