By NEIL HARTNELL
Tribune Business Editor
nhartnell@tribunemedia.net
Cable Bahamas believes its combined $65 million acquisition of two Florida-based communications providers "could really be the catalyst for further growth opportunities", as it moves to expand beyond a 'mature' local market and into one containing 18 million persons.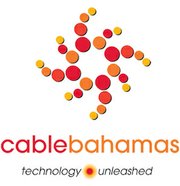 Unveiling its proposed purchases of south-Florida based Marco Island Cable and NuVu, plus Orlando-headquartered Summit Broadband, the BISX-listed communications provider said it was one of the few Bahamian entities to "venture out and expand" beyond this nation's borders.
With Bahamian and US regulatory approvals pending, Cable Bahamas executives were reluctant to provide specific details on the transactions, including figures and future earnings projections. They are, though, hoping to close the deals before 2012 year-end.
Barry Williams, the company's senior vice-president of finance, told Tribune Business that "the synergies are pretty good" given that the three Florida-based companies are in the same business lines - HD and cable TV, plus next generation (NGN) Internet and fixed-line voice services delivered via a fibre optic network.
Cable Bahamas is proposing to finance the deals via a mixture of existing and new senior credit facilities, the issuance of its ordinary shares to the owners of one company, and a preference share issue to Bahamian investors.
While Mr Williams declined to confirm how the $65 million purchase price would be split between those instruments, he disclosed to Tribune Business that the ordinary shares would be issued to shareholders at Summit Broadband.
That company's shareholders and directors include Philip Keeping and Troy d'Arville, the Furniture Plus chief, who are also chairman and a director, respectively, at Cable Bahamas. The BISX-listed company, though, was at pains to point out that the duo "recused themselves" from all Board discussions and negotiations on the deal, which was handled by a special Board committee.
What it all adds up to is that Philip Keeping, the man who founded Cable Bahamas in 1994, seems set to once again become a shareholder in the company. While Bahamian shareholders in Cable Bahamas may not be happy that their holdings are seemingly set to be diluted, this is likely to be more than offset by the increased shareholder value generated.
"We believe that this could really be the catalyst for some additional growth opportunities for us," Mr Williams told Tribune Business. "We've done a bit of work in looking at the market in south Florida, and we believe there's other opportunities there.
"We haven't delved down deeply into them, but on the surface there's good potential and other opportunities that exist."
Anthony Butler, Cable Bahamas' president and chief executive, explained why the company had been looking outside this nation when he said in a press statement that its "growth has been constrained by the size of the market in the Bahamas".
He added that, provided regulatory approval and financing to close the deal happens, Cable Bahamas would enter a market with 18 million persons - compared to this nation's 350,000.
Mr Butler said Cable Bahamas was also eyeing further growth in Florida via both acquisition and organic expansion. When it comes to the current deals, Marco Island Cable and its NuVu affiliate serve 11,000 subscribers in 150 community associations with HD TV, NGN Internet and voice fibre optics. Summit Broadband also provides the cable TV, Internet and landline phone 'Triple Play' package.
What is clear is that Cable Bahamas feels it can only achieve its desired growth levels, and necessary returns and increased shareholder value, by expanding outside this nation into the US and Caribbean.
With its core cable TV market relatively mature, and a privatised Bahamas Telecommunications Company (BTC) set to provide increased competition in this segment, plus its Internet and data businesses, foreign expansion seemingly makes sense. Fixed voice is also largely a duopoly battle for market share.
Cable Bahamas' main growth opportunity in this nation is liberalisation of the cellular phone market in 2014-2015, but given the uncertainty of government policy this cannot be counted on.
The BISX-listed company has also enjoyed an, at times, uneasy relationship with the Bahamian government and regulators. This has reared its head on several occasions in the past decade, with the Government blocking its purchase of Systems Resource Group (SRG), the company that provided the initial ReVoice subscriber base, several times.
This was seemingly done to preserve BTC's value. Cable Bahamas was eventually able to complete that deal in 2011, but only after it bought out its previous controlling shareholder, Columbus Communications, to become 100 per cent Bahamian-owned and thus avoid the need for government approval.
Regulatory relationships have also been uneasy. Cable Bahamas has tried to expand before into the Caribbean at least twice. Cuba was one such opportunity, while its Caribbean Crossings subsidiary also sought regulatory approval for a fibre-optic cable that would have connected the southern Bahamas islands to Haiti and Jamaica.
But, in the case of the latter, the Utilities Regulation and Competition Authority's (URCA) predecessor, the PUC, took so long to make a decision that the project was abandoned.
"We've always had our minds on growth, whether it's in the Bahamas or out of the Bahamas," Mr Williams told Tribune Business. "You may recall a few years ago that we did look at acquisitions in the Caribbean region.
"We've always had the mindset to expand. There's opportunities still in this market, but we don't want to limit ourselves. We saw an opportunity, and didn't not want to take advantage of something of significant benefit to the company and its shareholders.
"We've never been minded to do business in country; we're always growth minded and looking for opportunities to expand."
In his statement, Mr Butler said Cable Bahamas' Board took a strategic decision to expand outside the Bahamas earlier this year. Both Florida and the Caribbean were evaluated, and the company decided to leverage its existing fibre optic network connecting the Bahamas to Florida.
"In today's bandwidth intensive world, it is critical to have our own network connectivity to any market we expand," Mr Butler added. In a brief interview with Tribune Business, the Cable Bahamas chief said the company was looking at its Florida acquisitions as a medium to long-term opportunity.
"This is a Bahamian company looking to expand overseas," he said. "Our network has been connected to the US for 11 years, and it's a natural extension for us. We're looking to lever off what we have.
"The plan and strategy we've put together will be pretty successful. This isn't a one-year or two-year project. This is a medium and long-term opportunity for us. We've really done our homework on this, and are excited about the opportunity."
Mr Butler's sentiments were echoed by Mr Williams, who said of the companies being purchased: "They're really very strategically located in Florida in areas where there is very good central growth.
"We land in Boca Raton, and one of the companies is in Orlando and the other on Marco Island. We've got relationships with facilities-based companies that we can use to facilitate connectivity of their system to ours.
"The potential is really, really great in these areas; really good growth opportunities in those markets."
While Cable Bahamas has signed a purchase agreement for Marco Island Cable and NuVu, and an acquisition term sheet for Summit Broadband, the deals still require US and Bahamian regulatory approval.
On the US side that means the Federal Communications Commission (FCC), and because it is a US dollar transaction involving a new credit facility, Central Bank of the Bahamas' exchange control permission is needed. Both applications have been submitted.
"We would like to get through the regulatory requirements before the end of the year, and if all goes well on that front I believe we will," Mr Williams said. "That's our goal and intention. We believe we are in a very good position to do that."
Apart from management expertise at the two US companies, Mr Williams said Cable Bahamas was also set to benefit from items such as enhanced buying power and economies of scale.
"There could be a lot of synergies in terms of buying power," he told Tribune Business. "We buy a lot of electronics, and have a lot of US vendors, and can create a lot of synergies by buying together as one rather than buying separately.
"As we get into this and identify things, we believe that once we get to close on this transaction and bring things together, there are a lot of benefits and synergies we can get off it."
Comparing the two US companies to Cable Bahamas' 80,000 SuperBasic subscriber base alone, Mr Williams said: "Initially, they will not be as big as the Cable Bahamas operations, but certainly if you think about it, you're looking at a marketplace on the Florida side that is multiple times larger than the Bahamas in terms of population and households.
"The population there is very, very great. I think this is a tremendous opportunity." The employee base at Marco Island Cable and NuVu, plus Summit Broadband, is understood to be much smaller than Cable Bahamas' 500 even when combined.
Pointing out that Cable Bahamas was reversing the investment model, which traditionally has seen FDI flow only one way from the US to the Bahamas, Mr Williams added: "This is a tremendous opportunity for a Bahamian company to venture out and expand for the benefit of Bahamian shareholders in a much larger jurisdiction.
"It speaks volumes for what we've been able to achieve at Cable Bahamas. We're very proud to take advantage of such an opportunity."
Royal Fidelity Merchant Bank & Trust will be the advisor and placement agent on any Bahamian preference share issue. Given that it is the end of October, such an issue will have to be launched within the next few weeks to have any chance of being fully subscribed before decision makers leave, and minds turn elsewhere, prior to the Christmas holidays.
It will also be competing with other capital raising issues, namely a $35-$40 million private placement for Grand Bahama Power Company.
The acquisitions also come as Cable Bahamas seeks URCA's approval for an $8 increase in the monthly price of its SuperBasic product. Although the two events are not linked, some Bahamian consumers are likely to think Cable Bahamas is raising the rates merely to finance its Florida purchases.
Mr Williams said of Cable Bahamas' current financial performance: "We're pretty much in line with expectations. We have our application with respect to the rate increase in, and we're trying to get it done before the end of the year. That will assist us greatly in terms of what we're looking to do here.
"We're pretty much on target. If we can shore up SuperBasic in terms of getting that particular line of business in line with what is required from a regulatory return perspective, we will be on a better footing and able to take advantage of the opportunities available to us."