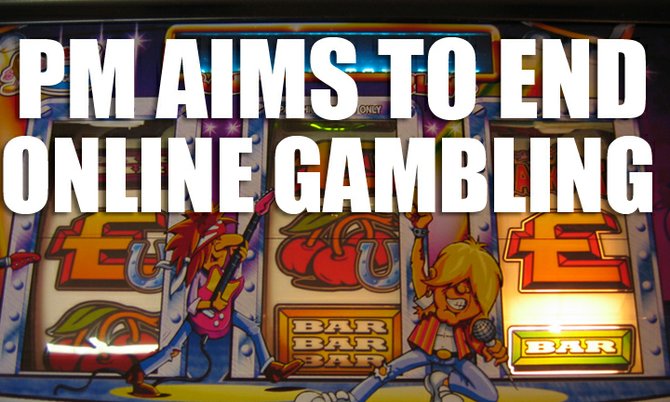 By KHRISNA VIRGIL
Tribune Staff Reporter
kvirgil@tribunemedia.net
IF gambling is legalised following a national referendum, Bahamians might have to say goodbye to the practice of online gambling at webshops.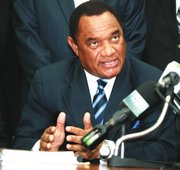 Prime Minister Perry Christie yesterday said the government wants to ensure any new gambling laws do not clash with the interest of casino chiefs. While he did not go into specifics, The Tribune understands this could mean legal gambling will be restricted to playing numbers and a national lottery.
Mr Christie said: "What we want to do is to ensure that there is no conflict between what we are doing in casinos and what we are doing in webshops outside."
He said United Kingdom consultants, contracted to advise the government on the national lottery, is expected to soon meet with hotel casino chiefs to iron out any potential conflicts.
While Bahamians who gamble online – many through webshops because they do not have a credit card – would continue to be barred from casinos if the law does change, hotel bosses are said to be wary of eventual competition for tourists who enjoy games such as poker and black-jack, which are offered online.
Speaking on a radio talk show, Mr Christie said within the next two weeks, the consultants are expected to hand over a report for the government's consideration. That report will signal a referendum date.
"Overall," he said, "what I anticipate is to receive a report in the immediate future sometime within two weeks that I will give consideration to and then take to the government for its consideration, then I will set a date for the referendum so that the proponents and opponents to the question, that will be framed, will have ample time. I have indicated that God's willing I would wish this to take place before the end of the year.
"Therefore they know that time begins to run after the 15 of October, but I will give them a reasonable time to prepare. The consultancy has demonstrated to us that we have to be very particular in ensuring that the people of the Bahamas, who are going to vote, will understand clearly what they are voting for or they're not voting for."
Mr Christie has been heavily criticised over the gambling issue following comments that Members of Parliament will not be required to vote on the gambling referendum in the House of Assembly. Instead, he said, the government and the PLP will remain neutral on referendum issues, giving each MP a chance to vote at the polling stations just like everyone else.
However, former Leader of Government Business in the House of Assembly Tommy Turnquest said a month ago that the government will have to vote for or against the gambling, if the results of the referendum show the people want it.
"You cannot just have a referendum," Mr Turnquest said, "and then say 'yes the people want it so now it is legal.' It does not work that way. In order to enable gambling to take place there had to be a change in legislation and they would have to vote on the legislation in order for it to change. They have to vote on it in parliament."