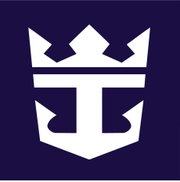 By NATARIO McKENZIE
Business Reporter
nmckenzie@tribunemedia.net
ROYAL Caribbean Cruise Lines' new Fall 2013 route from New Orleans to Nassau could inject an extra $2.7 million in passenger spending into the Bahamas, a Ministry of Tourism official telling Tribune Business the additional calls could bring in nearly 25,000 passengers.
Royal Caribbean (RCCL) announced on Friday a new itinerary from New Orleans, beginning in Fall 2013, which will add a new route from the North Gulf Coast. The new route will include Nassau, Royal Caribbean's private Bahamian island of CoCo Cay, as well as Key West, Florida.
New Orleans, in addition, to hosting the new Bahamas route, will also welcome a new ship, Royal Caribbean's Serenade of the Seas. Serenade of the Seas will begin sailing out of New Orleans in Fall 2013 for the winter cruise season.
"We are pleased that Royal Caribbean will bring the Serenade of the Seas commencing in fall of 2013," said Carla Stuart, the Ministry of Tourism's director of cruise development.
"The ship is expected to make a total of 10 calls to the Bahamas, and will sail from 24 December, 2013, through April 22, 2014. The ship sails out of New Orleans and should generate new interest and easy access for many persons who live in the south-eastern and eastern United States.
"The vessel will call on two ports in The Bahamas. The new route for the Serenade will feature an itinerary with three days at sea and three days at Key West, Nassau and Coco Cay," Ms Stuart told Tribune Business.
"During the period July 1, 2011, through June 30, 2012, RCCL brought 925,206 passengers to the Bahamas. The additional calls of this passenger vessel should bring at least 24,900 passengers to Nassau and Coco Cay. Potential head tax to be generated is estimated at $359,000.
"Most recently, the spend in Nassau increased from $73 in 2010 to $111 in 2011. The additional 24,900 passengers will indeed provide increased revenue opportunities for persons who work directly with the cruise lines and cruise passengers. Potential passenger spend from the additional calls to Nassau is projected at $2.7 million."