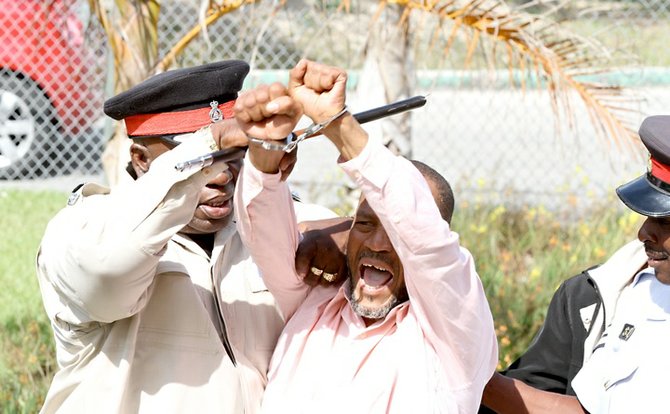 Human Rights Activist Rodney Moncur cried out "freedom" as he was led to court this morning to be charged with committing a 'grossly indecent act'. As he was entering the court Mr Moncur cried out to the crowd that had gathered on Nassau Street, "mark my words, April 4th they are going to kill me".
He has elected to be tried in the Supreme Court instead of the Magistrates Court.
Moncur, who is representing himself, said to Magistrate Carolita Bethel that it's a conflict of interest for her to be presiding over his case as her husband is currently suing him.