By NEIL HARTNELL
Tribune Business Editor
nhartnell@tribunemedia.net
A BAHAMIAN broker/dealer and its principal were last night hit with a second Securities & Exchange Commission (SEC) lawsuit in two months, with regulators alleging they had operated "unlawfully" in the US in selling $100 million worth of stocks.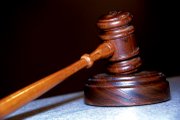 The new SEC charges are the latest blow for the now-defunct Gibraltar Global Securities and its Bahamian president, Warren Davis, who was also named as a defendant along with his company.
Mr Davis's cell phone was off when Tribune Business attempted to contact him last night, but the SEC also charged him and Gibraltar for participating in an alleged "illegal unregistered offering and sale" for Magnum d'Or, a small, thinly-traded company.
Some 10 million shares were allegedly sold by Gibraltar on behalf of US customers, netting proceeds of more than $11.384 million.
"Beginning as early as March 2008 and continuing through August 2012, Gibraltar Global Securities, a Bahamian broker/dealer wholly owned by its president, Warren A. Davis, and Davis personally, unlawfully operated as broker-dealers in the United States," the SEC lawsuit alleged.
Claiming that Gibraltar attracted clients by promising "no taxes" on their profits, and to set up International Business Companies (IBCs) with nominee directors to conceal their identity, the SEC alleged: "Gibraltar attracted US customers seeking to sell shares of low-priced, thinly-traded microcap issuers.
"Gibraltar routinely accepted deposits of microcap stocks from US promoters and brokers, arranged for the transfer agent to re-title the stock certificates in Gibraltar's name, and deposited the shares into various securities accounts Gibraltar maintained at broker-dealers located in the United States."
The SEC lawsuit added: "When Gibraltar customers instructed Gibraltar to sell the microcap stocks, Gibraltar placed corresponding sell orders with US brokers.
"After the sales were executed, Gibraltar instructed the US brokers to wire the sale proceeds back to its bank account maintained at the Royal Bank of Canada in the Bahamas.
"Gibraltar then wired the sale proceeds (less Gibraltar's 2-3 per cent commission) back to its US customers. From approximately March 2008 through August 2012, Gibraltar sold approximately $100 million of low-priced microcap securities on behalf of US customers."
The latest SEC lawsuit against Gibraltar and Mr Davis is similar to regulatory action taken against them by the British Columbia Securities Commission in Canada, which found the company guilty of advising on – and trading in – securities in that state despite not being registered to do so.
The outcome resulted in Mr Davis closing Gibraltar down, with the broker/dealer still in the process of winding-up its operations, shutting 1,224 accounts and returning funds/securities to clients.
In announcing the closure, Mr Davis said it was taking $1.5 million, and 15 jobs, out of the Bahamian economy. He added that the move came in response to reputational damage inflicted by the British Columbia Securities Commission.
And, just last month, the SEC charged Mr Davis and Gibraltar in a separate lawsuit, alleging that they participated in an alleged $11 million multinational fraud by falsifying affidavits and documents.
This again involved two thinly-traded, small companies, but Mr Davis at the time denied the allegations and expressed "surprise" that he and Gibraltar had been charged, as they had assisted the SEC probe.
"For the record I categorically deny that Gibraltar or myself knowingly were involved in any pump and dump scheme," Mr Davis said then. "I never knowingly provided any false affidavits or false or misleading statements; these affidavits were vetted and approved by attorneys.
"Neither Gibraltar Global Securities or myself were ever in complicity with any secret sale of unregistered securities. As a matter of fact, Gibraltar Global Securities assisted both local and international regulators in this matter."
In its latest lawsuit, the SEC alleged that neither Mr Davis, nor Gibraltar, had been registered with it as a broker or dealer.
Despite this, the SEC claimed: "According to Hupso.com, an internet website analyser, Gibraltar attracted over 2,200 visitors per day.

"According to webstatsdomain.com, approximately 79 per cent of Gibraltar's traffic derived from Canada and 21 per cent from the United States.
"Gibraltar's website contained no disclaimers advising prospective customers that it would not service US, investors and Gibraltar provided brokerage services to numerous entities and individuals from the United States."
The SEC then alleged that Mr Davis submitted "false" Internal Revenue Service (IRS) forms to US brokers, in order to conceal the identities of US clients and help them avoid taxes.
The strategy allegedly involved Mr Davis wrongly certifying that Gibraltar beneficially owned the funds and securities in the account, and that the owner was not a US person.
"As the person who controlled Gibraltar, Davis is liable for Gibraltar's failure to register as well as his own," the SEC alleged.
As for Magnum d'Or, some 11 million shares in the company were deposited by nominees in accounts with Gibraltar.
These certificates were then allegedly renamed to show Gibraltar as the beneficial owner, before 10 million were sold via 600 transactions between November 2008 and December 2009.
The sale, executed through four US brokers, the SEC said, should have been registered with it.
It added: "After the sales of Magnum d'Or were executed, Gibraltar instructed the US brokers to wire the sales proceeds from its accounts located in various locations in the United States to its account located at the Royal Bank of Canada in the Bahamas. "Thereafter, Gibraltar wired approximately $7.175 million directly back to Magnum d'Or."