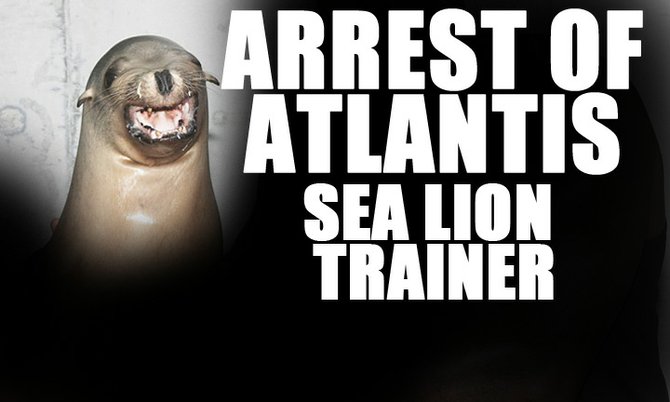 By KHRISNA VIRGIL
Tribune Staff Reporter
kvirgil@tribunemedia.net
VISITORS and employees of the Atlantis Resort were both startled and baffled as a team of Immigration officers disrupted operations at Dolphin Cay to detain and carry off the attraction's head sea lion trainer.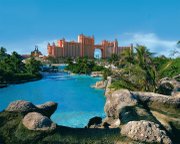 The Tribune understands that without warning, two uniformed men and one plain-clothes officer marched into the water park through a back gate, found the American citizen in the middle of a guest interaction with sea lions, and demanded that she produce her passport.
When she explained that she did not carry the document to work, the officers escorted her to a government vehicle, put her inside, and drove off without further explanation.
A colleague said: "They came there without any warning, without even the courtesy of a call, and disrupted business operations. They came in through a back gate and detained her during a guest interaction in front of visitors and employees.
"They were very rude, demanding to see her passport, and when she explained that she didn't have it on her, they put her in a car and drove her away.
"It happened in front of everybody, it was just unnecessary. She is not just anybody – she is highly sought after, one of the top people in her field."
According to well placed sources, Kerzner had applied for a work permit renewal for the employee, but it was denied in December.
The resort then filed an appeal, the results of which are pending – a situation which according to normal immigration procedure, allows an employee to continue working until the matter is resolved.
She was later released after a colleague contacted Immigration and informed them of the appeal.
Her colleagues now want to know what could have warranted such "a hostile arrest" when a simple check of the Immigration Department's database would have confirmed that the employee was allowed to be working in the country.
According to sources within the resort's management, it is believed that a vindictive complaint from recently fired Dolphin Cay employees may have sparked the incident.
But they asked if Immigration officers can really burst into and disrupt a business – embarrassing staff and unnerving tourists in the process – on so little evidence.
Last night, Immigration Minister Fred Mitchell said he could not comment on the incident.
"In the absence of some direct comment or leave on a specific case by an employer, it is not appropriate to comment on any employer or employee's relationship with the Department of Immigration," he said.
The incident happened just moments before Mr Mitchell assured reporters that the government's "Bahamians first" approach on immigration matters would not end up in masses of foreign workers being ushered out of the country.
"This is a rational policy by a rational government which is acting reasonably in the defence of its own people. This is the Commonwealth of the Bahamas," Mr Mitchell said.