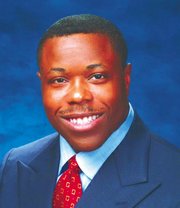 By NEIL HARTNELL
Tribune Business Editor
nhartnell@tribunemedia.net
The Bahamas International Securities Exchange (BISX) is aiming to put forward plans to create a 'commercial paper' market "within the next month", its chief executive yesterday saying every business in this nation was a "potential customer".
Keith Davies told Tribune Business that a 'commercial paper' market was "greatly needed" in the Bahamas, as it provided an alternative - and cheaper - source of short-term financing than commercial banks.
Adding that such a market could also aid the Government's short-term financing needs, Mr Davies added that small businesses were another potential 'commercial paper' user.
Describing BISX's finished proposal as "imminent", Mr Davies told Tribune Business: "What we're looking at is the corporate finance aspect of our market, trying to find ways for increasing commercial paper. That is something we're really focused on.
"We believe we can put something together rather quickly, and have the ability to address that market at a much higher level. I'd like to get something put forward within the next month."
Any 'commercial paper' market proposal will have to be approved by BISX's Board and appropriate regulators, such as the Central Bank of the Bahamas, Securities Commission and Ministry of Finance.
Explaining that 'commercial paper' was something completely different to fixed income securities, such as corporate bonds and preference shares, Mr Davies said it was akin to trade financing - a mechanism for Bahamian companies to issue short-term debt securities to buyers as a way of overcoming temporary cash flow issues.
Effectively, BISX would be facilitating an alternative to bank overdrafts, bridging loans and letters of credit (LOC) for creditworthy companies, who could demonstrate that they had assets and incoming cash flow to repay their financiers.
"Commercial paper is one of those things where it's more of a short-term financing option for businesses seeking immediate funds, and something structured to their needs," Mr Davies told Tribune Business.
"Businesses that would usually go to the banks for a Letter of Credit, those businesses will seek that by issuing commercial paper at rates that are far more favourable to them as a business.
"It can also be tailored to address the needs of the Government as well. The basic structure will address both needs."
In unveiling its plans to look at 'trade financing' and 'commercial paper' last year, BISX pointed to Bahamian petroleum retailers as a prime example of the issues this aimed to solve.
Noting that many gas stations had run out of supplies temporarily over the past year or two, it said this resulted from oil price volatility, with new inventory costing more than what they sold the previous batch for.
As a result, Bahamian gas retailers faced temporary cash flow shortages, which they were finding difficult to immediately address as banks became more averse to extending overdrafts and the like to the industry.
Via its trade financing product, BISX could provide the platform to bridge that gap. Companies with temporary cash flow shortfalls would issue, via BISX, short-term debt securities to Bahamian investors, which would then be registered with the exchange.
Retail businesses that needed inventory and restocking could also use such a facility, as opposed to a bridging loan or overdraft.
Mr Davies said yesterday: "The goal is at the end of the day to provide options and opportunities for entities seeking short-term financing.
"It gives them a service to seek alternative avenues of financing, and we think we can do it."
Suggesting that the 'commercial paper' market would enable better planning by Bahamian businesses, as well as reduce their financing costs, the BISX chief executive told Tribune Business: "There's a huge demand.
"Every business in this country is a potential customer. There's an issue of size and scale that we have to deal with, but every operating company is a potential customer for this product."
Small businesses would also be able to access this product, Mr Davies said, and added: "I think it's greatly needed.
"Any time you have a modern financial sector and financial community, you need to have different avenues to access capital.
"This [commercial paper] is done around the world, and we just need to bring it here, institutionalise it, make it available, and proceduralise it through a conduit like the exchange. That is something we can do, and need to do."
The BISX chief added that a 'commercial paper' market would be "a huge boost" for the exchange.
He said: "This is going to be another layer of operational capacity to the exchange. It adds a new product to the market, and broadens the presence of the exchange beyond where it is now."