By NEIL HARTNELL
Tribune Business Editor
nhartnell@tribunemedia.net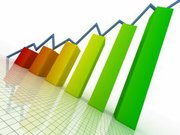 RoyalFidelity's domestic mutual fund family attracted almost $7 million in new assets during the 2013 first quarter, amid concern that Bahamian investor returns could be hit by a lack of new fixed income investment opportunities.
Joseph Euteneuer, RoyalFidelity's mutual fund manager, told Tribune Business that the "strong jump back" in earnings and dividends generated by Bahamas International Securities Exchange (BISX) listed stocks, coupled with the low rates of return on bank deposits,had helped spur "the come back in the market".
RoyalFidelity's Prime Income Fund, which invests in fixed income insruments such as preference shares, corporate and government bonds and bank deposits, led the way with a $4.6 million asset inflow during the first three months of 2013.
This took the Prime Income Fund's total assets under management to around $43 million, while its Targeted Equity Fund - the renamed Growth and Income Fund - saw an almost-$1 million inflow to take its total size to around $12 million.
And Mr Euteneuer said RoyalFidelity's latest mutual fund, the Secured Balance Fund, attracted $1.3 million in new investor assets during the 2013 first quarter. That brought its total assets under management to $19 million.
Buoyed by a collective $6.9 million inflow into the investment bank's Bahamian market funds, Mr Euteneuer said the trio had performed in line with the capital markets rebound.
The Targeted Equity Fund, which focuses on higher return equity investments in BISX-listed stocks, led the way in the first quarter with a positive 4.41 per cent return.
"This is the beginning of what we hope is a continuing trend," Mr Euteneuer said, noting that apart from improved earnings performances and share price increases, several stocks - including FINCO - had resumed paying dividends after long absences.
"Whether that continues, and I hope it will, you just never know," the RoyalFidelity Merchant Bank & Trust manager said. He pointed to the uncertainties relating to government policies, such as the impending implementation of Value Added Tax (VAT), as things that caused the private sector to pause expansion plans.
Elsewhere, RoyalFidelity's Prime Income Fund, invested in lower yielding, steadier instruments, produced a 1.08 per cent first quarter return, while the Secured Balance Fund - a 60/40 mix weighted in favour of fixed income investments - performed "as intended" with a 3 per cent return.
Still, Mr Euteneuer told Tribune Business that "a huge impediment" to the future growth of its Bahamian mutual fund family - and investor returns - was "the lack of new fixed income issues coming to market".
The low interest rate environment, and subsequent poor returns on bank deposits, had forced many traditional Bahamian investors "to look to the capital markets" for the wealth creation they had become accustomed to.
This had boosted business for many, including RoyalFidelity's fund family, but Mr Euteneuer said the absence of new fixed income issues coming to market - coupled with the Government's financing requirements - could create a two-way liquidity trap.
"If we don't have sufficient new issues, as we get new assets in, we end up fighting the same liquidity battle everybody else is fighting," he explained. "You create a problem, because when an issue comes out, it's always oversubscribed."
This is exactly what happened with Grand Bahama Power Company's $32 million preference share issue earlier this year. But, on the other side of the coin, Mr Euteneuer said the Government's massive borrowing needs - it has to finance a $550 million deficit - could result in a drying up of capital markets liquidity.
"How long that continues," he added of the oversubscription issue, "if government keeps coming out with paper, or several issues come out at once, I don't know what the overall level of liquidity in the market is.
"There's a problem if one of these issues sucks up all the liquidity. I'm not sure where we are on that continuum, but that is one of the dangers we face at the moment."
Such a tipping point could be approaching, because apart from the Government's borrowing needs, numerous private sector fixed income issues are also on the block. These include the $55 million Public Hospitals Authority (PHA) bond issue; the $40 million Cable Bahamas preference share offering; plus the estimated $35-$43 million Arawak Cay Port issue.
Meanwhile, Mr Euteneuer told Tribune Business that RoyalFidelity was "definitely ahead of target" in seeking to attract $10-$15 million worth of new assets to its Secured Balance Fund.
Describing RoyalFidelity's latest mutual fund as "performing as I intended", Mr Euteneuer said of its equities/fixed income mix: "It's a much more reasonable approach to long-term investing. I'm happy with the progress so far. But I can't rest on my laurels, so we have to look for new opportunities.
"With a rising tide, all boats are floated. I hope it continues rising. A lot of Bahamians are not getting the returns they are used to at the bank - the want more than that. It's forced people out of their comfort zone."