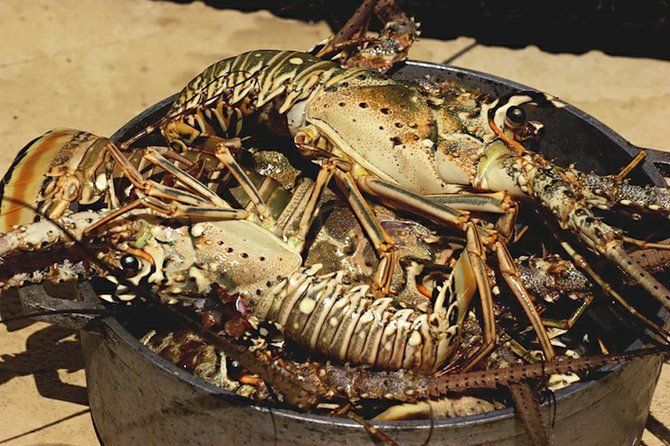 By NATARIO McKENZIE
Tribune Business Reporter
nmckenzie@tribunemedia.net
THE 2013/14 crawfish season is shaping up to be "a rough one" according to Bahamas Commercial Fishers Alliance (BCFA) president Adrian LaRoda who said that initial reports seem to suggest that traditional fishing areas had been depleted by poachers.
As a result, Mr laRoda said that more Bahamian fishermen were being forced into smaller fishing areas, causing some tension.
"I have been getting reports back from as early as last week and things are kind of rough out there, particularly in the southern Bahamas. A few of our boats went down there before the start of the season just checking on traps and doing normal fishing and we were optimistic about yielding a lot of product from that area but when they went out after the start of the season that wasn't the case, a lot of the areas were just depleted. Poachers have been out there and just decimated that area," said Mr LaRoda in an interview with Tribune Business.
He added: "We have lost a number of traps which were destroyed by poachers. This is shaping up to be rough season."
The crawfish/spiny lobster season runs from August 1, 2013 to March 31, 2014.
Mr LaRoda said: "What has happened is a lot of fishermen who have traditionally been working in the southern Bahama banks have had to move to other fishing grounds and it has caused some tension because they were perceived to have been impeding on areas where other fishermen have traditionally been fishing. What you have now is a greater number of Bahamian fishermen being forced to work into smaller areas and the same areas. That is a serious thing. There have been some tensions. The BCFA president yesterday called on authorities to assist in patrolling Bahamian fishing areas to deter foreign poachers."