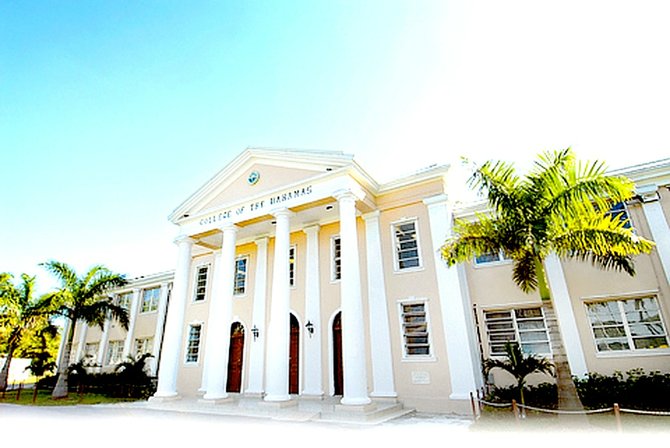 THE College of the Bahamas has called in police to investigate the misappropriation of funds from the COB business office.
This announcement by the college follows a call for transparency from staff and student unions, who claimed as much as $12,000 had disappeared.
A statement issued by the college yesterday noted that it is currently in the process of hiring at the managerial level in an effort to "strengthen our financial management and oversight, and these appointments are going through the appropriate vetting process, including union involvement."
The statement added: "In the interim, the college wishes to advise that persons are engaged under a contractual arrangement from time to time to complete short-term projects that have a direct impact on the institution's operational efficiency."
This comes after the Union of Tertiary Educators of the Bahamas (UTEB) and the College of the Bahamas Union of Students (COBUS) claimed that on Friday, November 15, one business office employee was abruptly terminated.
"We are concerned that, within the last year, workers were being hired in the business office on a temporary basis without going through the customary vetting process that staff and faculty regularly must go through to be employed at the college," said the unions in a statement.
The unions said that for the most part, the decision about who to hire for these temporary positions has been left up to a particular college official – who may have been "closely associated" with some of those chosen.
"The unions find this practice quite troubling, with the past president of UTEB, Jennifer Isaacs-Dotson, voicing her concerns about the practice to the chairman of the College Council on many occasions.
"There should be proper systems of checks and balances in place to ensure that the student and public funds that go into supporting this institution are accounted for and the college should not take this matter of the missing money lightly. The stakeholder unions of the College of the Bahamas want answers and transparency from the college in the matter of the missing money."
The college yesterday said no further comments on the matter will be made until further notice.