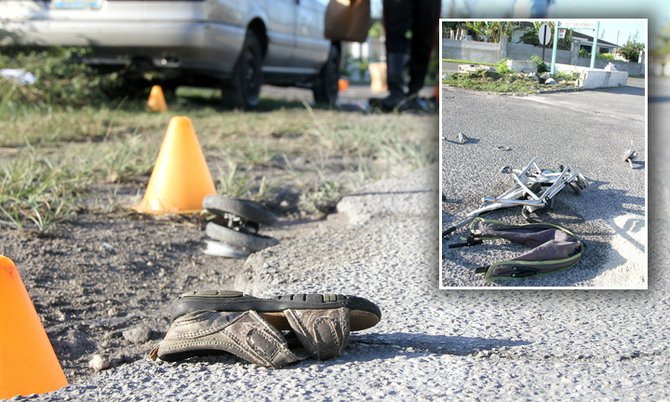 A YOUNG child is dead and his mother is in critical condition in hospital after they were the victims of a hit and run accident early this morning. 
It happened around 6.50am.
Police say the mother was walking east in St Vincent Road, pushing her child in a stroller, when they were hit by a Ford Explorer travelling west. 
The child was dragged several feet and died at the scene. The mother was taken to hospital were she is in critical condition.  
The driver did not stay at the scene.
Police believe the vehicle was a dark coloured Ford Explorer.
Police are asking for anyone who may have been in the area to call them immediately.