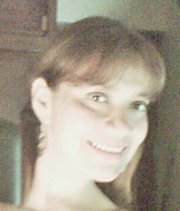 By KHRISNA VIRGIL
Tribune Staff Reporter
kvirgil@tribunemedia.net
AN AMERICAN man has made an impassioned plea for persons to come forward with information about the whereabouts of his missing friend.
Todd Walsh contacted The Tribune via email yesterday seeking help in finding 47-year-old Nelly Alva of Lima, Peru.
He claimed she vanished after they both vacationed in the Bahamas.
Alva is described as having a petite body frame with very long brown hair and a pale skin tone.
She stands at about 5'2" tall.
According to Mr Walsh, he and Alva met on a religious dating website, Christian Mingle, two years ago and decided to finally meet.
They both flew into Nassau on November 9 - Nelly from Peru and Todd from the US - and toured the city for eight days.  
Mr Walsh said he left Nassau on November 17, leaving Alva behind.
Before that time Mr Walsh claimed Alva had expressed an interest in illegally entering the United States. She had made contact with someone living in Grand Bahama who said they could successfully get her to the US for a fee of $6,000.
Mr Walsh last spoke to Alva, who was in Freeport, on December 15.
"I am just really scared for her," he said. "I fear the worst. After reading the stories about the Turkish men who still haven't been found after doing the same thing that Nelly did, I don't know what to think or do.
"When I spoke to her she said she paid them the money and that she took some kind of a boat to get to Freeport. From what she told me it sounded as though she wasn't being fed, only bread and water.  I told her to go home, but she said she had already paid them all her money and that it would not be refunded. And that was the last time we spoke."
Since that time, Mr Walsh says he sought to inquire several times with Freeport authorities.
One time, he says he was told by an officer that he could not make a missing person's report because he was not a relative of Alva. On another occasion, he said a police sergeant took his statement over the phone.
The two Turkish men he referred to in his email went missing after paying money to be smuggled into Miami.
Veysi Oral and Huseyin Oskan were working illegally in Grand Bahama before they attempted to get smuggled into the United States.
Their families have offered a $100,000 reward to anyone who can offer information leading to a safe return.
Reportedly, they had been encouraged by a businessman in Grand Bahama who told the pair that they would be making "more money" if they were in the US.
Apparently promising them safe passage into Miami for $6,000, the men each paid the fee and were bundled into a go-fast boat with 10 Dominicans and seven Jamaicans on March 9, 2012.
Twenty-one months later, none of them has been seen or heard from.