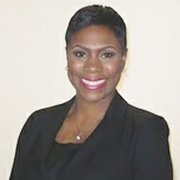 The Bahamas Institute of Chartered Accountants (BICA) has held its first Practice Monitoring/Peer Review Workshop, aimed at preparing licensees that sign off on attestation and assurance engagements for a process that begins this year.

Jasmine Davis, BICA's president, during her opening remarks stressed the importance of the Bahamian accounting profession participating in a regional initiative that has international implications.
"As a member of the International Federation of Accountants (IFAC), BICA has an obligation to comply with IFACs Statements of Membership Obligations (SMOs)," she said.
"The implementation of a robust Practice Monitoring/Peer Review Programme is an important component of the self-regulatory functions of the Institute.
"The monitoring programme will, therefore, ensure that BICA fulfills IFAC's requirements for its members worldwide to maintain an efficient quality assurance review system as promulgated in its Statement of Membership Obligation No. 1 (SMO 1) Quality Assurance."

The successful implementation of Practice Monitoring/Peer Reviews will:

Enable BICA to discharge its membership obligation to IFAC - SMO1: Quality Assurance
Promote compliance with ISQC 1: International Standards on Quality Assurance
Fulfill IOSCO Principle 19: Auditors should be subject to adequate levels of oversight
Protect the Public Interest
Fulfill participation in Institute of Chartered Accountants of the Caribbean' (ICACs) Regional Practice Monitoring Initiative
Support Government's branding and selling point for the jurisdiction
Level the playing field (Competitiveness)
These sentiments were echoed by the Minister for Financial Services, Ryan Pinder, who asked those present to see it as strengthening the Bahamian accounting profession and promoting global competitiveness.
Among the jurisdictions that have successfully implemented Practice Monitoring/Peer Review are: Cayman Islands, Barbados, Trinidad & Tobago, Jamaica, Eastern Caribbean Countries (BVI, St Lucia, Antigua, Montserrat, St Kitts & Nevis, Grenada, St Vincent & The Grenadines). Practice Monitoring/Peer Review is an 'auditing the auditor' exercise.
It is a review to ensure that audit reports and procedures are in compliance with International Standards on Auditing (ISAs) and other internationally-recognised rules, therebyensuring the quality of audits.
As the self-regulatory body for the accounting profession in the Bahamas, BICA, at its Annual General Meeting (AGM) held on June 27th, 2012 passed a resolution to implement Practice Monitoring/Peer Review by January 1, 2013.