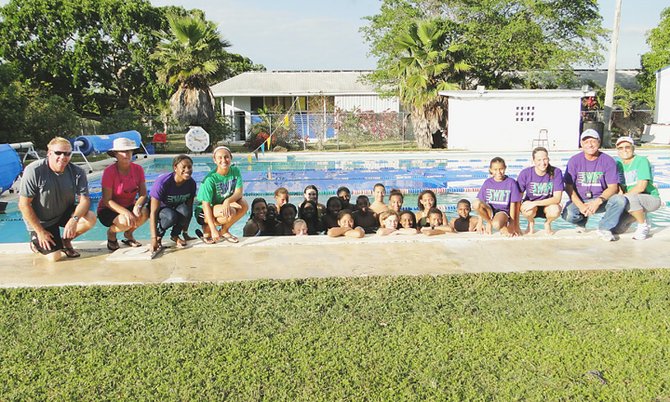 THE Lucayan Lightning Swim Team has joined with Swift Swimming to produce swimmers that will be known as the Lightning-Swift.
Coaches, swimmers and parents are excited about the impact the club will make here at home and in the wider Caribbean.
The husband-and-wife coaching teams of Andy and Nancy Knowles and Andy and Jane Loveitt, along with the club's qualified and supportive coaching staff, will produce more swimmers with incredibly fine technique and fast times (acronym for Swift).
Swift is now involved with teaching and coaching swimmers in four family islands – Grand Bahama, Abaco, Eleuthera, and Exuma.
The Swift swimmers in Grand Bahama will be training at their new home at Sunland Baptist Academy, which has a new 25-metre pool.
The pool will have new heaters and blankets to allow the club to offer all levels of swimming year round.
The programme will offer "Swim America" Learn to Swim, Fitness, Competitive, and Masters swimming, and eventually the "Let's Swim Bahamas" Government School Learn to Swim programme.
Along with the Swift's very successful Learn to Swim programme, the club has put competitive swimmers on every level of international swimming from Carifta to the Olympic Games.