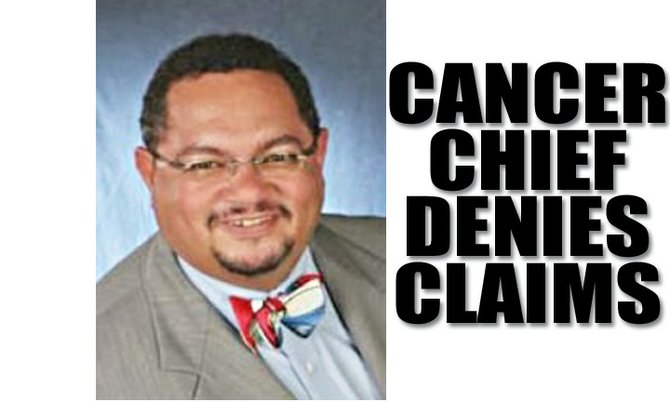 EXCLUSIVE
By AVA TURNQUEST
Tribune Staff Reporter
aturnquest@tribunemedia.net
CANCER Centre of the Bahamas managing director Dr Arthur Porter yesterday hit back at "spurious" allegations surrounding his business ventures, and tenure and resignation from the McGill University Health Centre (MUHC) in Canada.
levelled with The Tribune about his relationship with controversial lobbyist Ari Ben-Menashe and outstanding money owed to the tertiary institution.
Local concern was raised over Dr Porter's appointment to lead the national task force on stem cell therapy after he was reported as "the man at the centre of one of Canada's biggest health-care scandals" by one of Canada's largest circulating national newspaper, The Globe and Mail.
According to Canadian media, the Quebec government recently released the results of an audit that found the MUHC's planned deficit of $12-million has ballooned to $115-million – a financial state so precarious that the hospital network has been assigned a special overseer to monitor its spending. 
In yesterday's interview, Dr Porter dismissed allegations of his culpability as a vindictive and largely unsubstantiated attempt to embarrass him after he refused to respond to claims.
He maintained that his resignation from MUHC in 2011 was a deliberate move to develop his interests in The Bahamas, namely the Cancer Centre, after he had satisfied his primary objective of establishing the $1.3-billion super hospital, which is due to be unveiled in 2015. Dr Porter said he had actually planned to leave in 2010, but was asked to stay on by the MUHC board.
"It was time to move on," Dr Porter said. 
"I had agreed to do one term which was four years, I'd extended it because the hospital was not finished, but the real job that I had come was to do the hospital. 
"The hospital had been on the drawing boards for over 17 years. They couldn't get it done before I came, and I am a bit of a ball buster. I don't take prisoners and I get things done and maybe I wasn't the most popular guy because sometimes people's feelings do get hurt, but they wanted a hospital and they are going to get the world's best hospital."
He added: "There were things I wanted to do here with the Cancer Centre, we were coming up to another review, and if I wasn't here we would not pass.
"I have all these letters, I said [to the board] I will agree to stay on but understand the bulk of my time will be with my other businesses so please start looking for another CEO. They agreed."
Responding to criticisms of his large business portfolio, Dr Porter said that the MUHC board were briefed on his interests prior to his employment, and were updated annually.
Dr Porter said: "I think that one of the things that is true and this is probably the only true thing is that I looked after many different businesses. When I joined Montreal in 2004, I was here and I said to the board this is what I do, I have businesses in the Caribbean, I have businesses in Africa, and I have businesses in Europe, you have a choice you can either hire me knowing of this or you can buy all my businesses for many millions of dollars and then I won't do them, but this is my life."
He said: "My family lives in the Bahamas, I will be giving you my time in Montreal during the week but I am not leaving these businesses and (the board) agreed and we signed a paper, and every year we signed a paper because my businesses do change."
Dr Porter spoke to The Tribune from his offices at the Cancer Centre after his first round of radiotherapy. He was self-diagnosed on Wednesday after a biopsy confirmed a malignancy, details of which he has asked be kept in confidence.
In response to the MUHC move Canada's Health Ministry has described as one step short of trusteeship, Dr Porter said the facility was audited each year during his tenure without incident. 
"Anything that has changed can only have changed after the fact and I can't comment on that because I wasn't there," he said.
"This was a big public institution, we had a board of 24 people, we met every month. We had an audit committee. I spent most of my time going to board meetings with very strong people."
Dr Porter said: "I don't think I could write a cheque for half a million without getting the approval of different people, but (reading media reports) you get the impression that I could."
Quebec's anti-corruption task force has also alleged that the hospital network was the victim of fraud in connection with its planned super-hospital. In November, police charged two former executives at SNC-Lavalin, the engineering firm that was awarded the contract during Dr Porter's tenure, with multiple criminal charges, including fraud and using falsified documents.
Noting that the hospital's construction was on time and on budget when he left, Dr Porter said: "The hospital contract was started off in 2009 and it was probably one of the most complicated projects around and to avoid any subjectivity, it was a very complicated way we had to do the bid process."
He explained that bids were compartmentalized and reviewed independently by over 70 people spread across different teams. He added that this process was done twice because the initial bids were too high, and that the final selection was unanimous.
Dr Porter also came under heavy scrutiny after his ties to Mr Ben-Menashe became public. Dr Porter said he informed MUHC that his business activities could potentially attract public attention, and was given the go ahead.
Ari Ben-Menashe, a Montreal-based businessman and an ex-Israeli international lobbyist and arms dealer, was arrested and charged in the United States with illegally attempting to sell military transport airplanes to Iran.
Pointing out that Mr Ben-Menashe is a Canadian citizen with a Canadian registered company, Dr Porter explained that he signed a contract with the lobbyist to secure funding for infrastructure projects in his native Sierra Leone, and that the agreement explicitly stated non-military use. Underscoring his moral compulsion to contribute to the development of his birth country, Dr Porter said he used his own money for the guarantee, which was refunded after the deal fell through.
Dr Porter said: "[Ben-Menashe] was one of the few people that has developed lobbying approaches to Africa. Some African countries look for military, others don't."
"I talked to this lobbyist and he said you could get over a $100 million dollars for Sierra Leone for approved projects. So I went back to Sierra Leone with the government and we developed a list of projects, bridges, some roads, ferries in areas no roads existed, and diffusely around the country."
Dr Porter said he held no remorse over the botched attempt and added that he would do it again, and offer the same support to the Bahamas if needed.
"Our countries don't get a lot of money to do some of the things they need to do and the money they do get has such strings tied to them. Sierra Leone could not borrow any more money."
The university filed a lawsuit last November that alleges that Dr Porter owes the facility $317,153.89, the balance of a loan, and $30,131.63 after he was overpaid.
Dr Porter said he was surprised that the university followed through with the lawsuit given the circumstances under which the loan was given, and the normal practice to allow former employees to pay off loans through the sale of property.
"The idea was that when you leave you sell your property and you pay your money back. I had two condos, I sold one, and the balance between mortgage and what was left was about $100,000, I gave it to MUHC and the other (condo) is being sold."
He added: "It backfired on (MUHC) because suddenly they had to disclose they were giving away loans and so far they've made it look like it was only me but they gave it to everybody because it was a way of getting people there when Quebec's fees were lower than anywhere else."
Last night, Julie Fortier, a media spokeswoman at McGill University, said the facility will not comment further on the matter.
Reports have also sparked concerns in Antigua, where Dr Porter is described as the man charged with leading construction of a $13.5 million state of the art Cancer Centre for the Eastern Caribbean. The multi-million dollar facility broke ground in April last year, but has seen no physical construction in the past eight months.
Dr Porter is principally responsible for the Cancer Centre becoming the only American College of Radiation Oncology (ACRO)-accredited Centre in the Caribbean and this hemisphere outside of North America. Opened in 2004, the centre, which provides comprehensive oncology services, received its second accreditation in 2010. 
Despite controversy, he added that achievements made in human resources and research during his tenure could not be denied.