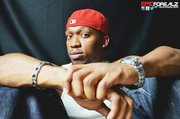 By JEFFARAH GIBSON
Tribune Features Writer
jgibson@tribunemedia.net
THE debate over what is considered true Bahamian music was reignited by the release of a new documentary: The Evolution of Bahamian Music. For years musicians have presented varying views on what is Bahamian music. In the documentary on Bahamian music, the debate continues.
Fred Ferguson is one veteran musician who has fought for the preservation of Bahamian music over the year.
"I am one of the persons who believe that culture is everything that you do in a specific location. There are specific sounds that define us as Bahamians. I am not one of the persons who believe anything that is done by a Bahamian is considered Bahamian music. If that argument follows then that would mean anything that is done by a Jamaican is Jamaican music. They would not allow you to carry that argument forward because their music is reggae. So I am one of the persons who fight for the preservation, if only for the purpose of documentation. Our music is either rake n scrape or Junknaoo," he said in the documentary.
Bahamian rapper El Padrino was also interviewed in the documentary.
Though he grew up listening to artist like Ronnie Butler, Freddie Munnnings and more, his fascination with the hip hop culture and music blossomed.
When the topic about the true sound of indigenous Bahamian music came up, he said it is "far fetched" to label rake n scrape as indigenous to the Bahamas.
"If you say it is indigenous Bahamian music that would mean folklore songs or slave songs. Unless they can find songs that were written by the Indians long before, then that would be indigenous Bahamian music. Even some of the instruments like the harmonica or the goat skin drum are not even indigenous to the Bahamas," said El Padrino.
"I love Bahamian music, and I grew up on it. A lot of what I have been through in my life relates to those types of song.  But this is a new era. I came up in a more modern era as far as what we were exposed to and what I exposed myself to in my travels to the US. I have always been a fan of rap music, and I just think that my fascination with rap and hip hop kind of out shines my willingness to even want to do rake n scrape, which we call indigenous Bahamian music," he said.
Other artists such as Dyson Knight share their views in the hour- long three part series documentary.
The Evolution of Bahamian Music was produced, directed and filmed by Bahamian Rashida 'Africa Allah' Armbrister-Baker of Distinctive Impressions. One of the main goals of the documentary is to show how social and cultural influences have changed the sound of Bahamian music.
Dillion Mckenzie said has found a new way to present traditional Bahamian music which was by fusing rake n scrape and the rhythms of reggae. This he said takes knowledge of both genres.
"You have to know and be able to appreciate who you are, your traditional and indigenous music to be able to fuse it with other styles. Take for example I am doing a track that is reggae and rake scrape influenced. Everyone said it will not work. (However) it can work if you have knowledge of both genres and know the makeup of the styles.
"Its like making cake, you can make carrot cake which has its basic ingredients. But you can take lemon and put lemon into it and that would give it a lemon zest taste. Although it has lemon the basis of it is carrot cake. That is the same way I feel about music," he said.
The three part series also examines three decades of Bahamian music.
Musicians interviewed for the documentary include: Fred Ferguson (Musician), Reality of 100 Jamz, Dyson Knight (singer/songwriter Baha Men), Oswald Bowe (Sound Engineer / Technician at Compass Point Studios), Isaiah Taylor (Baha Men), El Padrino (Bahamian rapper), MDeez (Bahamian Reggae/ Hip-hop artist), Dillon Mckenzie (Rake n Scrape artist/ producer- songwriter), Obi Pindling (Entertainment Lawyer / Band Leader), Dwight Jones (Engineer at Compass Point Studio) and Gia Miran (Caribbean Dance Queen).