By CHESTER ROBARDS
Tribune Senior Reporter
crobards@tribunemedia.net
SANDALS loves Exuma and Exuma loves Sandals.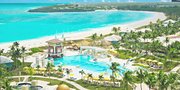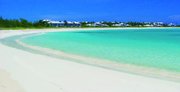 That is the general feeling of several Exuma residents who say their island's economy has bounced back in the three years since a broken world economy forced Four Seasons to close its Emerald Bay, Exuma property.
Almost immediately Sandals made the move to acquire the property, after the embattled Four Seasons closed its doors and left hundreds of Exumians out of work.
And, when the complaints of a lower pay scale than Four Seasons and a lack of community involvement that beset Sandals in it's first days on Emerald Bay were done, according to businessman Ricardo Morley, Exuma began to reap benefits from the Caribbean's largest hotel chain.
Mr Morley, who owns Shop Rite Mart in George Town, said Exuma saw growth after Sandals came to the island – it brought with it new airlift that was subsidised by the resort.
"For a brief period we had a little down time when we lost the Four Seasons," said Mr Morley.
"Fortunately, Sandals came down and picked up the slack. And, Sandals being the major employer on the island here, we had that major turn-around and saw the spin-off returns on the island here."
He said his business saw an up-tick with the introduction of Sandals to the island, and also the return of winter residents.
"We saw an injection of American money back on the island – an infusion of new money," said Mr Morley.
Since settling into the island, Sandals has taken on a number of projects through it's philanthropic arm, the Sandals Foundation, adopting several schools and taking on myriad projects on the island.
Principal of LN Coakley High School, Arlington Lightfoot, contended recently that his junior students might have waited a number of years before they received computer classes because they had no computer lab.
However, Sandals donated 20 computers to the school, he said, and now both junior and high school students are able to receive computer classes. Sandals even built a lunch shed for the junior students.
"The kids are enjoying it and doing pretty good," he said.
Other schools on the island have similarly benefited from Sandals.
In the very back of Mr Lightfoot's campus, students made music with instruments donated by Sandals.
Director of the Exuma Royal Bahamas Police Force Band's youth arm, Perry Brice, said Sandals sent his band to a showcase in Boynton Beach, Florida with 12 new instruments.
"We had the biggest standing ovation," he said. "We were able to go into Boynton Beach with good sounding instruments."
Sandals Emerald Bay's general manager, Jeremy Mutton, said Sandals wants to thrive in Exuma, but also wants Exuma to succeed as a destination of its own.
Mr Mutton said the hotel has hosted Wheel of Fortune on the island as well as the UK version of the hit show, The Bachelor, in an effort to market the entire island.
"All of this costs money," said Mr Mutton.
"Does Sandals benefit? Yes. Does Exuma as a destination benefit as well? Of course it does as well.
"But we are continuing to invest because we see that type of marketing and sales as an investment within our products and within the island as well."
While Mr Mutton represents Sandals, he has also become a mayor of sorts for some of the people of the island. At the airport people greeted him with hugs and he returned the sentiment gratefully.
Robin Thompson, of Exuma Travel, insisted Sandals sent the "right guy" to head their Emerald Bay resort when they sent Mr Mutton.
Mr Thompson said sandals has partnered with Exuma Travel and the taxi drivers of the island and driven their business up over the past three years.
"It was a gradual step, but it is a step in the right direction," he said. "It (Exuma) is consistently at a percentage rating where we are experiencing steady income simply because we have companies like Sandals and Grand Isles that have good occupancy."