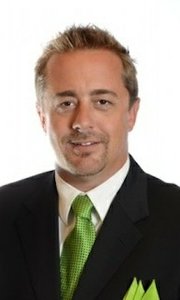 By NEIL HARTNELL
Tribune Business Editor
nhartnell@tribunemedia.net
A new car dealer yesterday told Tribune Business that his sales would "go up 30-40 per cent overnight" if the Government would revert back to the industry's old tax structure, adding that until that happened: "We'll all be in trouble."
Ben Albury, general manager at Bahamas Bus & Truck, said his sales increase estimate was "conservative", adding that both the industry and the Government had lost "a staggering amount of money" via an almost 50 per cent drop in new auto imports.
The Bahamas Motor Dealers Association (BMDA), the body that represents new car dealers, yesterday unveiled a 17.38 per cent year-over-year increase in its members' total sales for 2012.
While that figure might indicate the new car market is on the rebound following five years of recession and shallow economic growth, Mr Albury told Tribune Business it represented modest good news.
He reiterated that the sales increase was largely driven by the two Korean brands, Kia and Hyundai, which accounted for 55 per cent of the Bahamian new car market's sales in 2012.
Both these brands have been aided by the relative weakness of the Korean currency, the won, versus the US dollar, and their smaller engines sizes that attract the lower Excise Tax rates. This has all translated into price-conscious Bahamian consumers flocking to these brands' attractive price points.
Expressing little optimism for the prospects of rival brands in 2013, Mr Albury said: "I think it's going to be drastically down. It's up overall for 2012, but that's only being propped up by two brands with almost 55 per cent of the market.
"If you're not one of those two brands, the reality is that the market is drastically depressed. I don't see that changing drastically unless the Government looks into the way the industry is being taxed.
"That 17 per cent sales increase is based on two models; it does not make a big difference across the board. It only benefits those two brands, and there are at least a dozen brands in the Bahamas."
The BMDA statement noted that new car sales were still 42.48 per cent below 2007 peak levels, which Mr Albury said represented a "staggering amount of money" for both the industry and the Government.
He added that the industry collectively sold more than 4,000 new cars in 2007, but in 2012 only just breached the 2,000 mark. Not only did that mean less revenue for the industry, it also translated into reduced Excise Tax for the Government from fewer imports.
The former Ingraham government, in the 2010-2011 Budget, not only increased the Excise Tax rates on imported vehicles but switched the method by which they were calculated, moving it from one based on landed cost to engine size.
The BMDA statement yesterday said it aimed to "present its case" to the Government, in relation to lowering tax rates, once again in the 2013 first quarter.
Backing this, Mr Albury said: "We understand they need to tax, but they need to do it in a way that benefits the Government and business. Right now, they only seem concerned with getting the numbers men sorted. Hopefully, they'll get back on track."
Asked about the potential impact of a change in both tax structure and rate, the Bahamas Bus and Truck general manager told Tribune Business: "My sales, if they were to revert to the old taxes or a more logical tax, I think would go up 30-40 per cent overnight, easily. That's conservative."
Pointing out that the Government earned the bulk of its revenues through new car, not used auto, sales, he added: "Until they restore the new car market, we'll all be in trouble."
And it was not just the auto dealers themselves, Mr Albury revealing that the impact also "greatly affected" third-party parts suppliers, Customs brokers and tow truck drivers that all provided services to the sector.
"It's one of the biggest industries in the country. If you look at it from a dollar value, if you look at it from employees, if you look at it from import duties, I'm sure it's one of the Government's biggest sources of revenue," he added.
Between Sanpin Motor, Friendly Ford, Elite Motors and Bahamas Bus & Truck, some 200 persons were employed, and Mr Albury said that without the owners' prudence and conservative policies: "There's no way we would have survived as long as we have now."
Emphasising that he was "not getting my hopes up" for 2013, Mr Albury added that Bahamas Bus & Truck's security costs had "gone up drastically" over the past two years, due to an increase in break-ins and attempts to steal cars from the company's lot.
He estimated that some $15,000 had been invested in security improvements in the past year alone, adding to the burden on Bahamas Bus and Truck.
"I have very little faith at this point, but if you lose all faith there's no point in coming to work," Mr Albury told Tribune Business.