By NEIL HARTNELL
Tribune Business Editor
nhartnell@tribunemedia.net
Two leading attorneys yesterday said real estate-related legal work in Freeport was down by "more than 90 per cent" compared to pre-recession levels, with an Albany or Baker's Bay-style development vital to a market turnaround.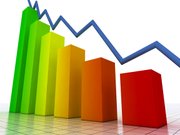 Terence Gape, senior partner at Dupuch & Turnquest's Freeport office, told Tribune Business that "every law firm" had seen a 60-70 per cent drop in revenues related to mortgage and conveyancing work, with 90 per cent of those companies forced to downsize staffing levels over the past four-five years.
He was backed by Brenford Christie, the partner in charge of McKinney, Bancroft & Hughes's Freeport office, who described the market for real estate legal services as "totally dead".
"Compared to the last little boom before the onslaught of the recession, my estimate is it's down by more than 90 per cent," Mr Christie told Tribune Business, "In fact, I'd put it even higher than that - 95 per cent or more."
And Mr Gape disclosed to this newspaper: "The conveyancing, mortgage and sales activity is down 90 per cent since 2007-2008.
"I consider every law firm to be down 60-70 per cent, and every law firm I know, 90 per cent, to have let staff go. I would say most law firms have realised that they have to operate at skeleton levels of staff."
Acknowledging that the general public might not be too sympathetic to attorneys with reduced incomes, Mr Gape pointed out that the profession was a relative 'bellwether' of how the overall economy was performing.
"If the lawyers are not busy, it means the economy is not moving - there's no momentum. There's no buy and sell, so there's no market activity. If the lawyers are not making money, no one is."
Real estate is the 'bread and butter' business for Bahamian commercial attorneys, and the drop-off in this market since 2007-2008 has dramatically impacted their earnings.
Referring to remarks by George Damianos, Damianos Sotheby's International Realty, that his company had seen a 14 per cent increase in 2012 sales volumes, Mr Gape said that while the Nassau real estate market appeared to be "seeing a pick up", the same was not true of Freeport.
"The interesting thing is that Damianos said the low years for them were 2009 and 2010, and since then every year they've seen an uptick," Mr Gape said.
"In Freeport we're continuing on the downward slide - just continuing down and down."
A slightly more optimistic picture was painted by James Sarles, president of Coldwell Banker Sarles Realty, who told Tribune Business that while "it's not boom time, it's feeling like there's business here".
While Freeport real estate prices in general had fallen by "20 per cent or more" since the 2008 recession, Mr Sarles said buyer interest and call volumes had increased since just before end-2012 to levels not seen for three years.
Transactions were occurring below list prices, though, with Mr Sarles disclosing that "aggressive sellers" were required to close deals.
"The short end of it is that we are starting to get activity again," he told Tribune Business.
"The phones are beginning to ring. There are buyers out there, but it's a buyers market. Prices are down, and there are very aggressive sellers looking for deals. The transactions are there, but the numbers are off.
"It's not a boom time, but it's feeling like there's a business there," he added.
"For the first time in a long time there's interest. The transactions happening are markedly less than list price, as the aggressive sellers are lowering their prices to realistic market values."
But Mr Gape, recalling the recent sale of a two-storey home on Spanish Beach for $1.7 million, said that lots for sale in the same area had sought $2.5 million during the real estate boom's peak.
"We're only selling to people who have Freeport connections, or prior connections, who are coming here to look," Mr Gape told Tribune Business.
Asked what was needed to turn Freeport's real estate market and, by extension, legal services industry around, Mr Gape said: "If we could get a major investor to create an Albany or Baker's Bay, which is very easily done in Freeport, as we have the land, the canals and beaches, that would quickly start to turn it around as we'd have a product to show the world.
"Freeport only needs one or two things to happen, then it could turn around. A large resort would go out of business in three months, but a luxury subdivision like an Albany, with a boutique hotel, would be a winner because the market is that ready. But we're going to miss it again."
Mr Christie, meanwhile, said Freeport's depressed real estate market was directly linked to the recession and high unemployment levels, coupled with the banks not lending. Numerous properties were being advertised for sale by the banks, but these were "not moving. There are no buyers there".
This supply overhang was pushing down real estate prices and market activity even further. And, Mr Christie said, with an estimated 50,000-strong population, Freeport already lacked critical mass.
With 50 per cent of that figure children, and the remainder including elderly people, the unemployed and persons "on the verge of subsistence", Mr Christie asked: "So what have you got left in critical mass to support business in Freeport?"
The McKinney, Bancroft & Hughes partner said he recently took a client to a restaurant in Freeport, and they were the only persons there during the peak lunch hour - between 1pm-3pm.
"High net worth persons with businesses are basically subsidising them, because the banks have turned off the tap, saying they can't increase facilities any more as they don't see the revenue coming in," Mr Christie told Tribune Business.
"I get calls out of Nassau saying they've been reading in newspapers that things are turning around, happening in Freeport, but I don't see it at all. It's pretty bad."
Mr Christie said his law firm had generated work through its international connections and referrals, but this often involved providing legal advice on transactions in which the Bahamas was a very small part.
When it came to turning around Freeport's real estate economy, he told Tribune Business: "The secret here is really critical mass.
"If we had a second home industry here and saw another 50,000 people in this city, it would make a great deal of difference. Even if they were all foreigners. they will need automobile repair services, domestic service providers, and we will see the multiplier effect of new dollars into the economy.
"Failing that, I don't see much happening to make a drastic change. A lot of people appear to be waiting for a 'White Knight' to run into town with $1 billion, but there are not too many of those around."