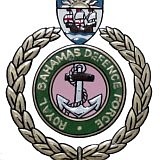 By SANCHESKA BROWN
Tribune Staff Reporter
sbrown@tribunemedia.net
MORE than 900 illegal immigrants have been arrested by the Royal Bahamas Defence Force so far this year – almost as many as the 12 months of 2012.
Explaining that current conditions in Haiti are to blame for the upsurge, RBDF public relations officer Lt Origin Deleveaux said 850 of the immigrants were Haitian, with the latest group being picked up on Monday afternoon.
According to reports, while on routine patrol shortly after noon, HMBS Yellow Elder spotted a 40-ft Haitian sloop seven miles off Norman's Cay in the Exuma chain.
A search of the vessel led to the apprehension of 48 men, nine women and two children, who were found without proper documentation.
The immigrants were removed to the Defence Force vessel because of the unsanitary conditions on their sloop.
They arrived in Nassau shortly after 1am and will remain at the Carmichael Road Detention Centre until they can be repatriated.
Mr Delveuax said difficult conditions in Haiti are forcing more and more Haitians to leave the country, by any means, to search for a better way of life.
"Based on the whole situation in Haiti, where the support given by the United Nations is no longer there and them still dealing with the cholera outbreak, their efforts to have and look for a better way of life have become more urgent.
"In response the possible influx we have stepped up our patrols and have ensured we have a constant presence in the southern Central Bahamas," he said.
"These persons are getting smarter, we put a choke-hold on one area and they go to another. We understand the nature and we also know it is hurricane season and so we are prepared for that as well. We have teams on standby but we know that our daily routine, which is protecting the boarders, remain a priority. We will continue to be vigilant and we will continue to do our part."
Last year, Mr Deleveaux said the RBDF apprehended a total of 1,330 Haitians, in 2011 they apprehended 2,300.