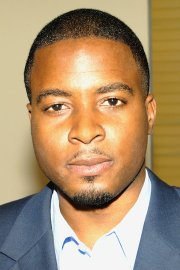 By ADRIAN GIBSON
ajbahama@hotmail.com
IN the wake of the now infamous Peter Nygard video—Nygard takes the Bahamas back—it is clear that the Bahamas is in need of an Integrity Commission, the enforcement of the Freedom of Information Act and—on a broader scale—an Office of the Ombudsman.
The Nygard video appears to mock the FNM in defeat, showing an ecstatic Peter Nygard basking in the former government's routing at the polls and celebrating the PLP's victory. Of late, allegations have abounded about Mr Nygard and his purported donation of millions of dollars to the governing party's campaign coffers. Whilst no one has publicly confirmed that, it brings to the fore the need for the effecting of the Freedom of Information Act. As it relates to campaign financing and secrecy surrounding the identity of donors and their contributions, the FNM is no better than the PLP and it would be hypocritical of the Opposition party to demand such information without willingly releasing the same on its part. But, who will have the balls to step up and ensure that legislation reforming campaign financing and encouraging transparency is moved?
When will an Integrity in Public Life Act ever be enacted in the Bahamas? Will the Bahamas ever follow Trinidad and Tobago's lead and pass such legislation in my lifetime, or will our leaders continue to operate in an environment that is quickly becoming disreputable? In Trinidad and Tobago, such an Act identifies regulations and guidelines for the conduct of persons exercising public functions. The Trinidadian Act further establishes an Integrity Commission, which has an oversight role relative to the ethics and integrity of two classes of public officials—i.e. persons in public life and persons exercising public functions. The Act attempts to promote openness, transparency (anti-corruption) and accountability with the commission serving as its enforcer and watchdog.
It's been a year since the general election but, has any MP—FNM or PLP—followed the law and made their yearly financial disclosure? Anyone?
All ministers should adhere to a Code of Ethics, where transparency and accountability is the order of the day. Bahamians do not want to see their elected (and appointed) representatives cast negatively in any way. As I was told this week, "we don't want to have our ministers being perceived as minions."
I watched the interview of Dr Perry Gomez on NB12 news. Clearly, he was nervous—even spooked—and thereby rendered a feeble story, perhaps not having watched the video himself before responding. Whilst the video convincingly shows that it was shot after the general election, Dr Gomez—who I greatly respect for his noteworthy medical/social track record—offered a response to the reporter's question that reminded me of Shaggy's song "It wasn't me." Over the years, he has built a record of credence in the eyes of the public and, based on comments seen on social media, Dr Gomez's credibility may have taken a hit. Frankly, the best response that the good doctor could have given—if caught off guard—should have been "I don't recall."
According to some accounts—from the past electoral candidates themselves— elections in the Bahamas can be likened to a high stakes chess game paid for by foreigners and local, high net worth special interests groups who view the major candidates as pieces on a political chess board. As one former candidate told me, in certain instances, constituencies will be lost to the highest bidder. Bahamian politics appears, in many instances, to be a "fiercely guarded monopoly" (Bert Rand) that is hardly based upon personal merits.
I have personally interacted with a few politicians who I have come to see as out-and-out political bandits and blowhards who present façades for the public, pretending to care, all in an effort to fool the Bahamian people. Many of the current crop of politicians have no real empathy with common citizens, and also lack a sense of social, historic and political purpose.
There is a need to regulate campaign financing in future electoral showdowns. Going forward, the political parties and individual candidates should be made to disclose their sources of campaign contributions and all associated disbursements just as they are required to disclose their personal wealth/finances.
The contributions of foreigners and other big monied supporters must be capped to create a fair playing field while limiting the influence and meddling of special interests and corporate entities. It's amazing the amount of money that is spent every election cycle!
As an ever maturing electorate, we must not stand by and watch as political parties fall into the pockets of wealthy donors. Disclosure requirements to heighten transparency and ensure that the public is made aware of how much money was donated to a political party or candidate, by whom, when and for what purpose should be obligatory! Countries such as France have completely banned corporate funding of political parties and also put limitations on the amount of cash a candidate can spend which, if exceeded, can result in a candidacy being nullified and sanctions placed on a candidate for future elections.
Quite honestly, unbridled campaign financing could be a breeding ground for corruption. According to Wikipedia, the on-line encyclopedia:
"Corruption poses a serious development challenge. In the political realm, it undermines democracy and good governance by flouting or even subverting formal processes. Corruption in elections and in legislative bodies reduces accountability and distorts representation in policy making; corruption in the judiciary compromises the rule of law; and corruption in public administration results in the unfair provision of services. More generally, corruption erodes the institutional capacity of government as procedures are disregarded, resources are siphoned off, and public offices are bought and sold. At the same time, corruption undermines the legitimacy of government and such democratic values as trust and tolerance."
Moreover, per Transparency International, a global civil society organization that fervently fights against corruption:
"Opportunities for purchasing influence in government are not confined to the electoral process. Lobbyists who stand between the public and private sectors are in an ideal position to broker corrupt transactions. Where corruption comes into play is when an interest group or corporation gains privileged access or undue influence of policy makers."
It is impossible to have a functional democracy with a dysfunctional press, therefore the implementation of the Freedom of Information (FOI) Act is pivotal to maintaining the highest standards of transparency and accountability, whilst eliminating much of the secrecy currently shrouding our government ministries/departments.
The Bahamas is an "information poor" country, where citizens are grossly kept in the dark on happenings within government. Although information/knowledge is power, many Bahamians are ill-informed, persistently ducked by their servants (politicians) and hoodwinked by certain corrupt political figures whose transgressions are veiled in secrecy. Freedom of Information Acts gives citizens the legal right to information held by the government, and creates a mechanism by which this information can be received. However, sometimes there are exceptions to the publishing of certain "sensitive" national security information.
In 2007, the introduction of a FOI Bill was promised by the FNM government in the Speech from the Throne following their electoral victory. The government promised to strengthen and deepen our democracy by making information available to the media, disclosing all agreements with foreign investors, regularly reporting to the public on the state of the country and by upholding a code of ethics for ministers and MPs.
Indeed, the FNM did draft and pass the FOI Act, however, it has yet to commence and be effected as law. One of the biggest failings of the previous FNM government was not ensuring that the Act had a firm commencement date before losing the government.
Indeed, a FOIA is not a panacea for all of the nation's problems, but it is a worthy start to openly addressing many of the concerns and issues that we as a nation face. It would also be of the essence that an office of ombudsman is established, to serve as a watch dog, hear complaints against Members of Parliament and other government agencies and possibly to provide independent oversight. Frankly, the office should be held by a well vetted, non-partisan Bahamian or, since that is near impossible, by a qualified foreigner.
In the mid-90s, the FNM in the Speech from the Throne by then Governor General Sir Orville Turnquest, promised to institute an Ombudsman to address inefficiencies in the public service. That did not materialize.

Any well-meaning legislator currently occupying a seat in Parliament should not object to voting in favour of the creation of the office of Ombudsman—an office that will also have the power to hold those unaccountable elitists, among their ranks, responsible.
A well-informed media (and population) can avoid calamity through information. We must never apologize for attempting to report on information that the public deserves to know. The media is the watchdog that helps citizens to find ways of approaching and/or questioning the government.