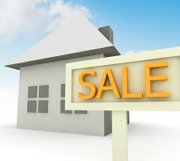 By NEIL HARTNELL
Tribune Business Editor
nhartnell@tribunemedia.net
A past Bahamas Real Estate Association (BREA) president has urged the Government to stop pandering to "populist politics driven by xenophobia" on potential policy changes impacting the industry.
Garth Buckner called on the Christie administration to stop "chasing after the red herring of blaming the foreigner" for Bahamians being unable to acquire real estate, and instead suggested the solutions were closer to home.
He told Tribune Business that the main impediments to Bahamian real estate purchases were relatively high interest rates; the high cost of living; and "onerous" lending restrictions on commercial banks.
While not identifying the Homeowners Protection Bill by name, Mr Buckner described another obstacle as regulations that kept real estate "in limbo", with lenders unable to realise their mortgage security.
Pointing out that all these issues were "within the power" of Bahamians to resolve, Mr Buckner acknowledged that foreign buyers were pricing Bahamians out of a small number of high-end Family Island communities.
But, emphasising these situations were very much the exception, the former BREA president said Bahamians in these communities were benefiting from low unemployment and higher living standards.
And he suggested that local government Town Planning Committees in each of these communities were best placed to provide any solutions.
A questionnaire sent to BREA members last week, coupled with comments by Prime Minister Perry Christie, indicate that the Government believes Bahamians are being squeezed out of the real estate market by foreign buyers driving prices up.
This is shown by the questionnaire's key question, which states: "What formula or policy could the Government consider or create to ensure that Bahamian ownership of land on each of the communities in the Bahamas is maintained and/or preserved at levels sufficient to protect the interest of the Bahamian people in light of present and future foreign direct investments and or developments?"
BREA is set to meet with Mr Christie and his officials today to discuss the Government's concerns further, and present the feedback received from its members.
However, Mr Buckner told Tribune Business: "There is a view out there that foreigners are buying up Bahamian land, and this is squeezing Bahamians out.
"The research done by BREA members shows clearly this is not the case. The Bahamian ownership of land in this country has been increasing over the decades."
The former BREA president acknowledged that Bahamian accessibility to affordable land, and locals being priced out of the market by an influx of wealthy foreign buyers, was an issue in communities such as Harbour Island, Hope Town and Guana Cay.
However, he added that this had resulted from "the success of the economies on those islands". And the impact was counter-balanced, to some extent, by the higher standard of living and employment levels Bahamians in those communities enjoyed.
To deal with any real estate-related issues in those areas, Mr Buckner called on Nassau to "empower local government to make decisions in the best interests of those communities" through its Town Planning Committees.
The Government itself has identified some of the same communities as Mr Buckner as causing concern. "Of specific concern to the Prime Minister are low value transactions on some of the islands, such as Grand Bahama and Exuma, and the smaller island communities, such as Harbour Island and North Bimini," the BREA questionnaire said.
Mr Buckner, though, suggested that between Harbour Island, Hope Town and Guana Cay, some 3,000 Bahamians were impacted. He also added another 2,000 in Bimini into the equation.
"For the other 295,000 of us, there's a very different reality in that foreigners are not impeding Bahamians' ability to buy from, and sell to, Bahamians," Mr Buckner told Tribune Business.
"We need foreign investment to drive GDP growth and job creation. The second home market is an important part of that. If we go, and through regulation, segregate that market by trapping Bahamians into a Bahamian-only real estate market, we will make ourselves poorer. We will also send foreign investment elsewhere.
"We need to realise there are real impediments holding back Bahamians from buying real property, but it is not foreigners."
Mr Buckner said these included the high cost of living and doing business, "which means a greater proportion of the Bahamian's income goes on supporting or affording their everyday life.
"As a result, a Bahamian finds it more difficult to build up the savings needed for their equity in a property purchase."
The former BREA president also blamed "onerous" Central Bank of the Bahamas regulations placed on banks after the world's 2008 sub-prime lending crisis, which had made it more difficult for them to lend the millions of dollars in surplus liquidity within the banking system.
With the Bahamas, and its Canadian-owned banks, having experienced no sub-prime crisis themselves, Mr Buckner said "there is a strong argument" for the Central Bank to relax some of its restrictions.
And he described Bahamian interest rates as "far too high" in relation to international benchmarks, arguing that this gave foreign buyers a competitive advantage over local ones.
"LIBOR is currently at 0.28 per cent, and Bahamian Prime is over 5 per cent," Mr Buckner told Tribune Business. "The result is that a US dollar purchaser is paying a rate of 3.28 per cent, and the average Bahamian is paying a rate of 7.5 per cent.
"The Bahamian's monthly payment, even if it is amortised over a longer period, is going to be significantly higher than the foreigner's on the same-priced property, or the foreigner can afford more expensive property for the same monthly payment."
Acknowledging that Bahamian Prime, and other interest rates, played a "vital" role when it came to the exchange rate/balance of payments, and maintaining the one:one peg with the US dollar, Mr Buckner said this should not be the 'be all and end all'.
"It would be wrong to believe that we cannot have a policy on interest rates that isn't more sensitive to the economic cycle," Mr Buckner added. "In my view, given markets today, there is more room to bring down rates, and the Government should do so."
Finally, although not referring to the legislation by name, Mr Buckner said anything that threatened the lender's ability to secure mortgage collateral - as the Homeowners Protection Bill seeks to do - would impede Bahamian real estate ownership.
The Bill, if passed in its present form, will make it more difficult for Bahamian lenders to take possession of property secured by a delinquent mortgage, as it inserts the courts into the process long after the contract has been agreed with the borrower.
"It's arguably a tragedy when someone defaults on their mortgage, but to keep the property in limbo with the bank unable to sell its security is to prolong that tragedy," Mr Buckner told Tribune Business.
"The bank cannot clear its balance sheet, and so is prevented from lending to others who are deserving. And Bahamians who could afford to buy that property are prevented from doing so."
"These are the real reasons why Bahamians are being held back in the property market, and it is within our power as Bahamians to address them," Mr Buckner told Tribune Business.
"We should do so, rather than chasing after the red herring of blaming the foreigner."
The Government's objectives, as far as can be discerned from the questionnaire issued to BREA members, appear to be to find a balance that allows Bahamians access to affordable land, but without disrupting international investment in Bahamian real estate.
The Christie administration appears to be reviewing the minimum $500,000 investment threshold for permanent residency, and assessing whether foreign buyers of vacant land should be given deadlines by which they have to start developing their holdings.