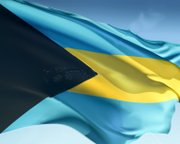 BAHAMIANS will get the country's new "honours award" this year, Prime Minister Perry Christie said.
The framework for a National Honours system has been passed and this year, deserving Bahamians will receive the country's new award.
"This public honouring will not only draw the necessary attention to these individuals, it will be the best way that a grateful nation can say thank you," he told a crowd at the launch of the countdown to the 40th anniversary of independence.
The Prime Minister said he was a proud member of the generation that ushered in The Bahamas' independence on July 10, 1973.
He said Bahamians must "cross the bridge" to the future but should see that bridge as a connection to those of the "independence generation".
"Truly, the significance of celebrating the 40th anniversary is that this is the last time that both generations will be able to work side by side in marking this pivotal event in our country's history," he said.
"This is the last time that we will be able to hear the voices of the independence generation and I implore you to listen.
"We must have them tell us their stories. It may simply be a retelling of a grandmother's independence morning experience; it may be the airing of the complete portraits series; it may be an interview with a member of the women's suffragette movement, however we do it, it must be done."
The Prime Minister said the country must record, preserve and honour The Bahamas' history and culture.
"We have been, in many respects, negligent of our heroes and our history. It is vital that every Bahamian, of every background know their history.
"Every Bahamian student should be able to tell the story of Majority Rule and independence. Our Bahamian heroes must have permanence in the Bahamian story. We must write it well, so that even after death they live."
The Prime Minister said the National Independence Committee is working with The College of The Bahamas on hosting the 40th Anniversary Independence Conference. The conference, which will be held from June 12 to 14, and is open to the public, will put the future of The Bahamas under the spotlight.
"The aim of the conference is to examine the context and construction of the Bahamian nation; investigate the challenges emerging in the post-independence period; discuss contemporary social, cultural, economic and political issues that have emerged since 1973; and explore future prospects for nation building and development," he said.
He said in planning the celebrations for the anniversary, it was critical to host events that would showcase Bahamian arts and culture.
"I have said before that it is important to the development of our national identity and to the deepening of our Bahamian culture that our artists have a high level of support.
"We often enjoy and celebrate what other nations in the world have offered us and we forget that we have produced many cultural icons who have influenced them."