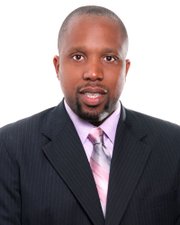 THE Bahamas Telecommunications Company (BTC) plans to expand its retail footprint with a projected 24-month roll-out of 12-15 franchise stores on New Providence, and 25 in the Family Islands.
Tellis Symonette, BTC's senior vice-president of Family Islands and Administration, said: "We have one franchise operator in Grand Bahama that is performing satisfactorily, and now we are hopeful for other franchise operations to be launched throughout the islands, where opportunities are likely to be more toward the store-in-store concept that tends to suit smaller communities. These are exciting opportunities for Bahamian entrepreneurs nationwide."
Dwight Gibson, BTC's manager for franchise sales and operations, is inviting interested business people to learn more about the franchise roll-out.
"Our BTC stores are doing extremely well, but we want to extend our reach nationwide to better service the consumer need that we know exists," he said.

"BTC products and service should be available throughout the Bahamas, not just in the two major cities. Awarding a franchise locally gives Bahamians a chance to become part of an established business model, one with a successful track record providing on-site sales, marketing and customer support. "

Marlon Johnson, BTC's senior vice-president of marketing and communications, said a dedicated approach to assisting Bahamians towards becoming business owners via a BTC franchise is getting a lot of focus and company attention.
"Over the next 18-24 months a lot more energy is going toward getting Bahamians into their own business with us," said Mr Johnson.
"Our franchise business model offers full stores, like the one in Grand Bahama, and smaller operations such as kiosks and a store within a store. Retail store models are matched to suit different locations and demographics.
"Our goal is to look at up to 40 franchise opportunities of different sizes and types across the country over the next 18 -24 months. It's exciting for us because we're moving from creating employees to also creating employers. There is keen interest in it. We have formalised the application process and we are ready to deepen our partnerships throughout the community."