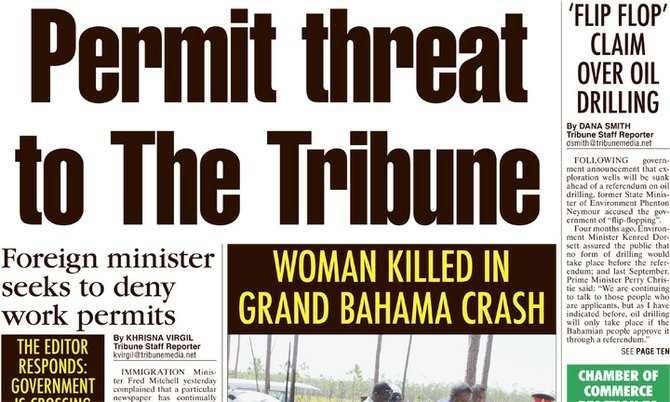 By KHRISNA VIRGIL
Tribune Staff Reporter
kvirgil@tribunemedia.net
IMMIGRATION Minister Fred Mitchell yesterday complained that a particular newspaper has continually petitioned for work permits to run its business while there are Bahamians capable of that duty.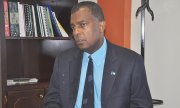 While the Minister did not mention which newspaper he was referencing, he said the Immigration board feels that no further permits should be granted to the company.
The comments were made during his mid-year budget address in the House of Assembly.
"One of the newspapers," Mr Mitchell said, "continues to ask for work permits to manage their newspaper. There is no question in the minds of the board that this paper can be run by Bahamians. This is a case where on appeal we have asked that an understudy be identified.
"One final work permit has been granted."
He further noted a law firm in a similar situation, but a compelling case of why the permit should be granted was made.
"We granted a work permit to a law firm to manage their business. They pleaded the case that this was a specialized skill not available in the country.  
"The Bar Association opposed it. The lawyers in their own firm opposed it. It is unlikely in those circumstances to be granted again. The management of the firm made a compelling case."