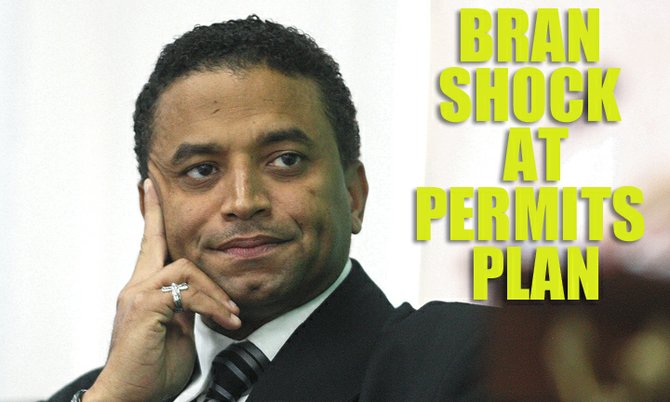 FORMER Immigration minister Branville McCartney was shocked at the government's clamp down on work permits, which he said threatened to destroy the country's hopes of an economic recovery.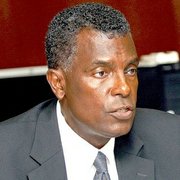 He said the plan announced by current minister Fred Mitchell to eliminate work permits for certain job categories within a year is completely "unworkable." He hoped, he said, for the country's sake it was all just talk.
Telling of his own struggles to employ a local live-in housekeeper after four candidates failed to show up for interviews, Mr McCartney said Bahamians simply refuse to do certain categories of work.
"It is very concerning to say the least," Mr McCartney said. "I was very stunned, shocked to hear that. I would strongly recommend that they reconsider this matter.
"I hope he doesn't go through with it. It will cripple our economy. We don't need that. Things are rough as it is. We don't need any more handicaps."
Responding to the mid-year Budget address given by Mr Mitchell on Monday, Mr McCartney said the remarks were a potential deterrent to further investment in the Bahamas by new and existing businesses.
He said the policies outlined would both increase the already-high costs of doing business and "stagnate" the still-tepid economic recovery.
The former minister said the Bahamas was "still very much a Third World country", and regressive policies such as the type unveiled by Mr Mitchell will not help its aspirations to achieve developed country status.
He also criticised Mr Mitchell for publicly singling out particular companies, by name, on the work permit issue, warning that this left "a bad taste" in the private sector's mouth.
"We need things that advance the country and move it forward. This will be a policy that will block progress in this country. From a business point of view, it turns persons away from thinking about coming to the Bahamas to work or invest. We have to look at the ramifications of that."
He added: "No developing country operates in that way. Look at the US, look at Great Britain, they're melting pots. We have to be very cognisant of that. Not that we don't want Bahamians to be employed, but let's look at the reality – qualifications, number one, and whether they are willing to do the work."
Urging the Government to be "realistic" about its aim of eradicating work permits for jobs such as housekeepers/maids, gardeners and labourers within 12 months, Mr McCartney said his experience as both minister and business owner showed such a policy "just does not work".
He added that employers and home owners were "hard pressed" to find Bahamians willing to do this work at the pay and terms prevailing in the market.
• See Tribune Business for the full stories.