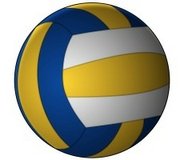 VOLLEYBALL
GSSSA FINALS
THE Government Secondary Schools Sports Association is scheduled to hold its championship games today at the AF Adderley Gym with the following match-ups on tap:
Junior girls - CH Reeves
vs AF Adderley
Junior boys - CH Reeves
vs AF Adderley
Senior Girls - CV Bethel
vs CR Walker
Senior boys - CI Gibson
vs CV Bethel
BOXING
CHAMPION SHOW
CHAMPION Amateur Boxing Club, headed by Ray Minus Jr, has announced plans for the 18th annual Wellington "Sonny Boy" Rahming Silver Glove Amateur Boxing Tournament.
The event is slated for 6pm Saturday, May 11 at the Wulff Road Boxing Square. In the main event, Colin Bullard will take on Anwar Davis. There will also be10 other matches. Awards will be presented for the best fight, most improved boxer, most outstanding boxer and the winner of the Wellington "Sonny Boy" Rahming Trophy. All amateur boxing clubs are invited to participate.
TRACK
RELAY TEAMS
CLARIFICATION
IT was reported last week in The Tribune that for the first time, the women's 4 x 400 metre relay team qualified for the IAAF World Championships when the team of Christine Amertil, Lanece Clarke, Cottrell Martin and Amara Jones posted a time of 3:20.90 in the Penn Relays at Franklin Field in Philadelphia. The qualifying time for the IAAF Worlds, scheduled for August 10-18 in Moscow, Russia, is 3:33.00.
However, this is not the first time that the Bahamas had a women's 4 x 4 team qualify, nor the first time that three teams have qualified.
In 2009, the team of Amertil, Debbie Ferguson-McKenzie, Sasha Rolle and Shakeitha Henfield clocked 3:29.53 for a new national record to qualify for the Worlds in Seville, Spain.
In Edmonton, Canada in 2001, the Bahamas was represented by the women's 4 x 100 and both the men's 4 x 100 and 4 x 400 relay teams. The Tribune apologises to the BAAA and the athletes for the misinformation.