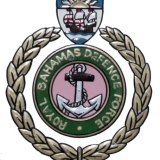 By SANCHESKA BROWN
Tribune Staff Reporter
sbrown@tribunemedia.net
DESPITE bad weather, the search continued yesterday for two Eleuthera men who are missing at sea.
The men were reported missing after their fishing vessel capsised off Hatchet Bay Saturday morning.
The United States Coast Guard along the Royal Bahamas Defence Force conducted several dives in the area where the men were last seen.
RBDF public relations officer Lt Origin Deleveaux said they were able to recover the vessel the men ventured out in, however it was completely destroyed.
He said: "We found the vessel and some of the equipment from the vessel some 200 feet from the shore. We experienced rough weather but we still went on dives to try and locate the men."
The men, Ryan McCardy and Blanc Johnson, left with three other men for a fishing trip around 9am Saturday. Inclement weather pushed the five men to a rocky shoreline after the vessel overturned.
Chara Saunders, Epesias Pinder and Johnny Simmons were able to swim to shore, however Mr McCardy and Mr Johnson were pulled under by strong currents and pushed out to sea.
Lt Deleveaux also said the search resumed this morning for an elderly lawyer who has been missing since Sunday evening.
He said the search was temporarily called off on Monday but resumed at first light Tuesday morning.
Officials have not identified the missing man, but The Tribune understands he is 72-year-old Anthony Hepburn.
Mr Hepburn, also known as Tony, is a former lawyer at Graham Thompson and Co. He is also an avid bird watcher.
According to reports, Mr Hepburn disappeared around 8.30pm Sunday while kayaking near Gaulin Cay in Clifton Bay. Lt Deleveaux said the kayak was recovered sometime yesterday afternoon. He said both searches will resume today.