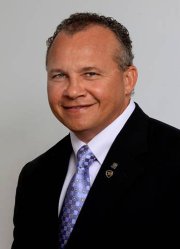 Mario Carey Realty (MCR) has expanded its staff to 22 with nine new appointments, having grown in five short years from just the founder and his secretary.
The nine new arrivals to Mario Carey's business all share a common title new to the industry, independent contractors. Three new recruits are in the appraisal department, and new agents include Raymond Antonio, Marcus Bain, Lisa Carroll, Mark Carter, Katherine Jarman-Knowles, Osano Neely, J. Brooke Phillips, Andrew Seymour and Tristan White.
"We are very excited about the energy and enthusiasm that each of these agents brings to the profession," said Mr Carey. "We are also pleased that because of the change in the BREA (Bahamas Real Estate Association) code, we are able to draw on talent that has other interests."
Raymond Antonio, Mr Carey added, comes from a background in financial services, having specialised in property lending at two of the country's largest banks. He is now combining that experience with property appraisals.
Marcus Bain serves in a triple role - in-house photographer, personal assistant to Mr Carey and one of the newest licensed agents. Lisa Carroll, active in her children's school and devoted mother, believes her early business experience followed by family helps her understand buyers' needs. She also works as the firm's office administrator.
"Mark Carter, for instance, has years of experience in marketing and media coming from a media empire, Carter Marketing, and his experience will add to our marketing team's efforts," said Mr Carey.
"Brooke, who comes from a business management background, is certified in residential staging and, with her partner, Ashley Brown, also an agent with MCR, has a new and exciting staging business, Upstage Bahamas, which may bring clients to MCR.
"Osana Neely is ambitious. At 18, he wants to be known as the youngest real estate agent in the Bahamas, believing that others who are young and perhaps looking at buying their first property will identify with him. And Andrew, who is studying Accounting at COB, also works at the nightclub Aura at Atlantis.
"We also have Tristan White, who is a real estate agent but is working as a social media specialist in our marketing department. Kathy Knowles, who co-heads the property management division, has been in development for 15 years and holds Certified International Project Management certification. For the past year, she served as project manager-Administration for the new extension of the PMH Hospital for the last year."
All the new agents, said Mr Carey, have a common thread.
"They all understand the importance of social media, and they all recognise that you can be working at real estate 24 hours, 7 days a week. We have moved past Monday-Friday with banking hours in a profession that is conducted, in the first search largely, online," he said.
"It is a new day, and I am thrilled that our MCR agents understand the importance of the Internet and personal attention. We want to ensure that every agent, whatever market they are focusing on, understands that it is all about personal service and living up to our slogan, 'We Sell Luxury'."
MCR was recently awarded the highest status by www.LuxuryRealEstate.com, becoming the youngest and one of only a few firms in the Bahamas to qualify for the Who's Who certification. benefiting those who list properties with them. Mr Carey has called that award the 'Oscars of the real estate industry'.