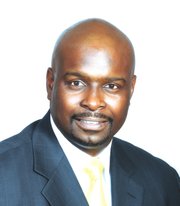 By NEIL HARTNELL
Tribune Business Editor
nhartnell@tribunemedia.net
"Overzealous" officials have prematurely released a bid document for Family Island alternative energy projects, which reveals the Government aims to generate almost 30 per cent of their power needs from renewables by 2015.
The tender document, which has been reviewed by Tribune Business, discloses that bidders' proposals must offer per kilowatt hour (KWh) rates that are at least 30 per cent less than the Bahamas Electricity Corporation's (BEC) current per unit fuel cost.
Successful bidders will be expected to enter into power production agreements with BEC, offering per kilowatt hour rates ranging from a low of 20.1 cents in Exuma to a high of 46.9 cents on Long Cay.
And, while renewable power plants will initially be limited to a maximum 30 per cent of each Family Island's power demand, the tender left open the possibility that they could supply 100 per cent of an island's energy needs where the peak load was 2 Mega Watts (MW) or less.
These details were all contained in the Request for Proposal (RFP), available via the Internet, which is headlined: 'Guidelines for Expressions of Interest for Renewable Energy in the Family Islands'.
The 'guidelines' are accompanied by a cover letter, dated May 12, 2013, which is signed by Gilles Deal, the Ministry of Environment's energy officer, and headlined 'RFP for Renewable Energy in the Family Islands'.
The tender documents appear to have been published by the Government's recently-appointed Energy Task Force, which was created to assess the numerous renewable energy projects submitted to the Christie administration.
Kenred Dorsett, minister of the environment, initially said he had no knowledge of the RFP when contacted about it by Tribune Business. After speaking to his officials, he then informed this newspaper that they had effectively 'jumped the gun' by releasing it without formal ministerial, or Cabinet, approval.
"I've asked the Task Force to remove the RFP at this time, simply because the political directorate has not had a chance to review it," Mr Dorsett told Tribune Business.
Acknowledging that he had ministerial responsibility for the Task Force, Mr Dorsett indicated the RFP and its contents showed the direction the Government wanted to head in when it came to energy sector reform.
"It is something we want to achieve," he added, "but to avoid any further confusion I've asked them to remove the RFP from the Government's websites until it is determined by the Cabinet and approved.
"The Task Force, in its zeal, wants to be able to provide me with definite recommendations on proposals, but the process as to how to arrive at decisions has to be respected, and my [Cabinet] colleagues have to be aware of everything and approve it."
Yet the RFP tender document and cover letter have already been posted on both the BEC and Bahamas Environment, Science and Technology (BEST) Commission websites.
The episode will likely be seized upon by the Christie administration's critics, though, as evidence that the Government's 'left arm does not know what the right is doing'.
And it is also likely to raise questions among potential renewable energy bidders, who do not know where they stand due to the uncertainty over the tender process.
Prior to speaking to Mr Dorsett, Tribune Business spoke briefly to his energy officer, Mr Deal. He confirmed that the RFP was authentic, and that the deadline for bidders to respond was May 30, 2013, but declined to say more.
Instead, Mr Deal directed Tribune Business to speak with Renward Wells, parliamentary secretary in the Ministry of Works, who he described as the Energy Task Force's co-chair. He also suggested we contact Water & Sewerage Corporation general manager, Glen Laville.
Mr Wells could not be contacted, while Mr Laville did not return a message left on his office phone seeking comment before press time.
Still, the RFP gives a good insight into the Government's thinking on introducing renewables into the Bahamas' energy mix.
Its decision to focus on the Family Islands initially, rather than New Providence and Grand Bahama, seems sensible. Apart from using these locations as 'pilot projects', renewables also have the potential to supply a greater percentage of their total power needs.
"Several expressions of interest have been received by the Government of the Bahamas with respect to renewable energy power production in the Family Islands," the RFP said, adding that "preference will be given" to proven renewable technologies.
It also disclosed that the Government was seeking build, own, operate and transfer (BOOT) agreements with private sector renewable firms. Once the independent power producer's (IPP) supply contract with BEC came to an end, it could be extended or the plant transferred "at nominal cost" to the Corporation or government.
"Unit rates must be lower than 70 per cent of the average fuel cost per unit generated for the island," the RFP stipulated.
"As traditional services [BEC] will have to remain in place and operational to support the intermittent nature of many renewable energy sources, the value of this energy is essentially that of avoided fuel cost.
"As a result, the cost that renewable energy's KWh (kilowatt hours) should come in under is that of the fuel cost per kilowatt hour generated."
BEC's fuel surcharge was 26.47 cents per KWh in March 2013, according to the Central Bank. Add in the base tariff, and the total per KWh cost facing consumers was likely around 38-40 cents per KWh.
Based on the latter figures, the RFP is seeking savings of up to 47-50 per cent on current Family Island electricity costs. The greatest savings would accrue to Exuma and Abaco, which have target per KWh rates of 20.1 cents and 20.5 cents respectively.
Not far behind would be San Salvador, Bimini and Cat Island, with proposed renewable energy rates of 21.1 cents per KWh, 22.2 cents and 25 cents, respectively. The potential economic benefits, in terms of cost savings for Family Island hotels and businesses, plus disposable income for residents, are huge.
"Size of plants will be limited initially, with the potential for further growth in the future, but not expected to exceed 30 per cent of total demand depending on type/technology unless 100 per cent dispatchable capacity ca be provided (for systems with a maximum demand less than 2 MW)," the RFP said.
"Given that there are 15 Family Island systems with peak loads of less than 2,000 KW (2 MW), it may be possible for renewable energy IPP projects to be proposed that can meet the full power and energy requirements of these islands on a 24/7, 365-day basis."
Only Abaco, Exuma, Eleuthera, Bimini and Long Island have peak loads exceeding 2 MW. As a result, the RFP indicated that it might be possible to supply all of Andros's, Cat Island's, San Salvador's and Inagua's energy needs via renewables.
The RFP divides renewable energy projects into two categories - dispatchable and non-dispatchable. The former guarantees the amount of power available to BEC at any one time, the latter does not and is variable.
The tender document shows the Government is aiming to generate 16,758 KW, or 27 per cent, of peak Family Island energy needs from 'dispatchable' renewables by 2015. Another 2 per cent, or 1,117 KW, will come from 'non-dispatchable' renewables, taking the grand total to 29 per cent.
The RFP adds that renewable energy bidders will themselves be responsible for covering costs associated with interconnection to the BEC grid, plus upgrades to the latter to enable it to handle their electricity supply.
The Energy Task Force was born out of the report delivered to the Government, outlining how the energy sector could be reformed, that was produced by Genting.
The Christie administration has received numerous alternative energy proposals, including solar, wind and waste-to-energy The RFP makes clear that no technology is excluded, and that research projects will be considered.
Khaalis Rolle, minister of state for investments, previously said the Government would not be approving any alternative energy projects until it determined the way forward for the energy industry.
He indicated that the Government first needed to set 'the rules of the game' for all participants - meaning the legislative, regulatory and investment incentive reforms necessary to modernise the Bahamian energy industry.