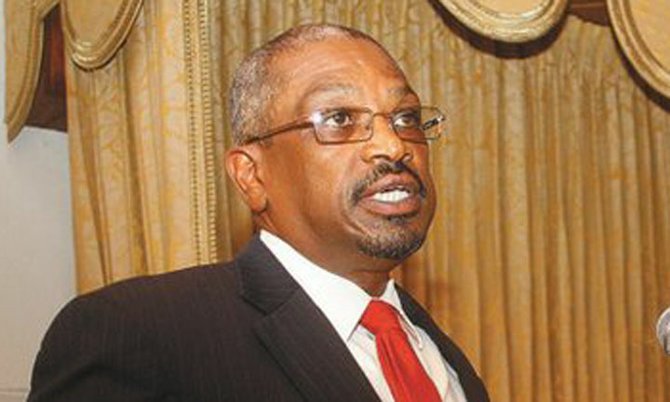 By KHRISNA VIRGIL
Tribune Staff Reporter
kvirgil@tribunemedia.net
OPPOSITION leader Dr Hubert Minnis yesterday branded the government "irresponsible" over its handling of a malfunctioning tug boat which caused three cruise ships not to dock at the Port of Nassau earlier this week.
As a result, Dowtown business owners have reported an estimated $700,000 in losses because 10,000 passengers from the Allure of the Seas, Carnival Conquest, and Disney Dream were not able to leave the vessels on Monday.
The situation took place, a high-level official told The Tribune on Wednesday, because the tug boat had been having problems for six months as officials searched to have the issue rectified. When the tug was found to be broken, there was no contingency plan in place.
However, Dr Minnis blasted The Ministry of Transport and Aviation lead by Minister Glenys Hanna-Martin over the disastrous incident.
"This should not have happened," Dr Minnis said, "Do they know how important Downtown is to our economy? These are tough economic times and people are struggling. Business owners need every dollar they can get. Yet they want us to believe that they believe in Bahamians.
"Thousands of tourists could not come here because this Christie administration is demonstrating poor management. How could there have been no plan in place? This is just irresponsible and negligent."
Minister Hanna-Martin did not respond to calls or text messages up to press time. However, earlier in the day, she took exception with The Tribune, stating that when she cannot be reached by cellphone, all calls should be placed to her office. But when that was done, there was no response.
Officials on Monday insisted that bad weather was to blame for the ships inability to dock. That explanation does not sit well with business owners who said ships usually dock here as a safety measure when the seas are too rough.