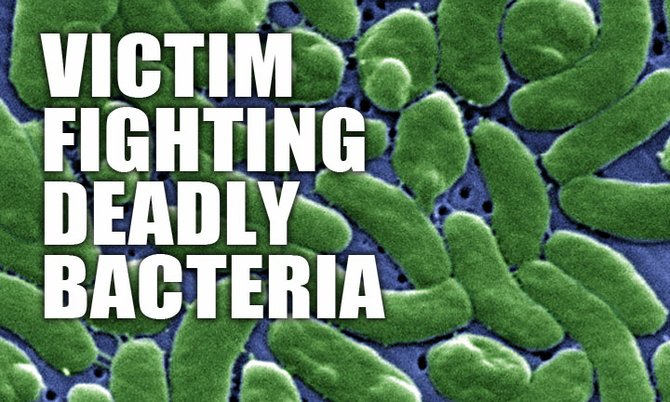 By RASHAD ROLLE
Tribune Staff Reporter
rrolle@tribunemedia.net 
THE family of a Bahamian man fighting for his life in hospital claims he contracted one of the world's most deadly "flesh-eating" bacteria while in the coastal waters off Andros.
The salt water borne bacteria, called vibrio vulnificus, has been making headlines in Florida – where it has killed 10 people and infected another 27 this year.
The victim's relatives told The Tribune he became ill in Andros on Saturday and is currently being treated at a private hospital in Nassau. 
One family member described it as a "very, very serious situation" and said the victim is "very ill." 
When contacted Wednesday, Health Minister Dr Perry Gomez said he was unaware of any reported cases of the infection, adding that "if an outbreak were to occur everyone would know because it's the kind of thing that causes diarrhea and the like." 
Despite trying for two days to get a further response from Ministry of Health officials, emails and phone messages were not returned.
The representative of the private hospital declined to confirm if the victim was being treated there, citing patient confidentiality.
The representative suggested that The Tribune contact representatives of the Public Hospital Authority (PHA), as reports are made to PHA in all such cases.
However, when contacted, a PHA representative said: "The patient in question is not a patient of Princess Margaret Hospital (PMH) or the Public Hospital Authority (PHA). Considering this fact, the PHA cannot comment on the matter."
The official advised The Tribune to contact the Ministry of Health, as this is the entity with which the private hospital should liaise.
However, a second day of repeated calls to Ministry of Health officials proved fruitless.
This year, rising cases of the bacterial infection have been reported in Florida, where public health officials have been working to increase awareness and reduce risks relating to the bacteria.
Among healthy people, ingestion of vibrio vulnificus can cause vomiting, diarrhoea, abdominal pain and inflammation of the skin.
Persons with compromised immune systems can have the bacteria infect their bloodstream, causing a severe and life-threatening illness characterised by fever and chills, decreased blood pressure, and blistering skin lesions.
Foreign health officials say vibrio vulnificus bloodstream infections are fatal in about 50 per cent of cases.
According to the Centre for Disease Control (CDC) the organism is a natural inhabitant of warm coastal waters. Infection can occur after a wound is exposed to warm coastal waters where the v vulnificus organism is growing. Infection may also be acquired by eating raw or under cooked seafood from those waters.
More like this story