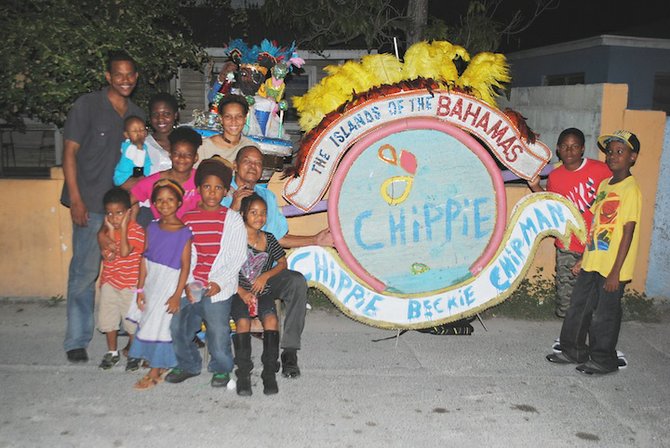 LIVING legend John "Chippie" Chipman encouraged communities all over the Bahamas to embrace National Heroes Day and make it their own by engaging in activities that will instil national pride in children.
To celebrate the new holiday on Monday, Chippie turned his corner off East Street into a Goombay celebration.
The street was decorated with Junkanoo pieces and Bahamian flags from corner to corner.

Family members, friends, and members of the community came out to celebrate National Heroes Day with Chippie – and of course, he was the main act.
First, he beat the goatskin drum in rhythms that reverberated through the inner city. Then he took the shakers and danced in the street with the children. He returned later in the night with a saxophone to serenade his guests.
Songs like, "Mama Lay, Lay Lay", and "Did You See Uncle Lou" rang through the streets.
Chippie treated his guests to old fashioned Bahamian souse with lots of herbs and pepper, and homemade bread.
He also shared memories of yesteryear and his hundreds of trips around the world, representing the Bahamas as a distinguished drummer and true entertainer.

His love for the goatskin drum has him manufacturing drums every day, including some small enough for babies.
Chippie can be found every evening in his community sitting out with the neighbours, and living a true down-home Bahamian life.

He wants Bahamians everywhere to honour their personal heroes in life – like parents or teachers – as well as National Heroes on the day now officially set aside the pay tribute to those who have done much towards the building of the Commonwealth of the Bahamas.