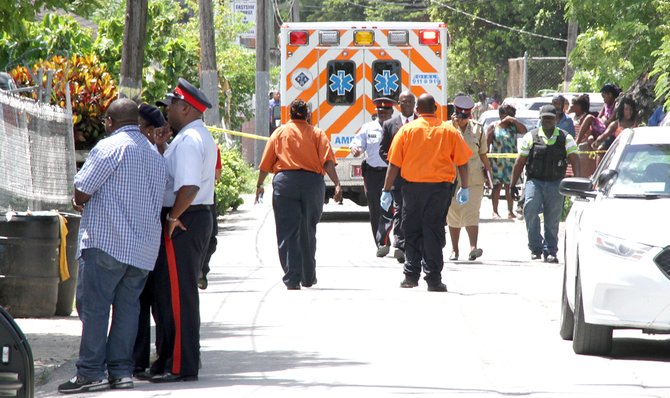 POLICE have reported a double shooting this morning in Kemps Bay, Andros.
According to police Superintendent Stephen Dean, the shooting occurred shortly after 8.30am.
Both victims were being flown into New Providence for medical treatment. Mr Dean said it was not expected that their injuries were life threatening.
A team from the police force was on its way to Kemps Bay to investigate.
It comes as the country suffers 11 murders in 12 days, with another murder last night. The murder count has now reached 80.
Around 9.50pm, the victim was playing a game of dominoes with a group of men at White's Road off Kemp Road, when he was approached by two men in a dark coloured Honda Accord vehicle, who shot him repeatedly and drove off.
The man succumbed to his injuries at the scene. Investigations are ongoing.
That murder came just hours after a teenager, named locally as Aaron Thurston, was shot and killed during a game of backgammon in Fowler Street yesterday afternoon.
Bamboo Town MP Renward Wells's brother Cabrio, 31, was also injured in the shooting - he had been passing by when he was hit by a stray bullet that was fired.
He was shot in the stomach and was last night listed as critical in hospital.
This morning Renward Wells told The Tribune the family were going to see his brother today.
Yesterday Alexander Joseph, 20, of Fleming Street, died in Princess Margaret Hospital from gunshot wounds he suffered on Tuesday afternoon.
He had been standing in front of his home when three men approached in a black Honda Accord and gunned him down.