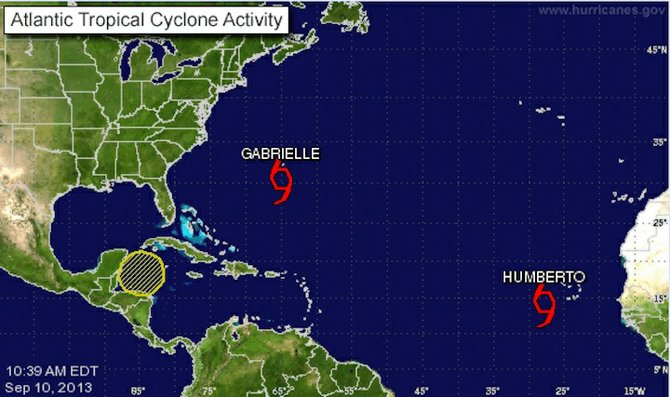 TROPICAL Storm Humberto was expected to turn northwestward and strengthen - possibly becoming a hurricane later today or tonight.
This morning the centre of the storm was located near latitude 14.6 north, longitude 27.7 west near the Cape Verde Islands and it was moving toward the west-northwest near nine mph.
A turn toward the northwest was expected later today according to the National Hurricane Center in the US, followed by a sharp turn toward the north with an increase in forward speed by late Wednesday.
Tropical Storm force winds extend outward up to 90 miles from the centre.
According to AccuWeather Hurricane Expert Dan Kottlowski: "Humberto is entering an area of the atmosphere with low disruptive winds."
These diminishing winds could be enough to allow the storm to strengthen to a minimal hurricane, he said.
"Late this week, Humberto is likely to weaken while moving into a zone with drier air and more disruptive winds," Kottlowski said.
A curve to the northwest and then the north is forecast this week, which would take Humberto over the open waters of the Central Atlantic.