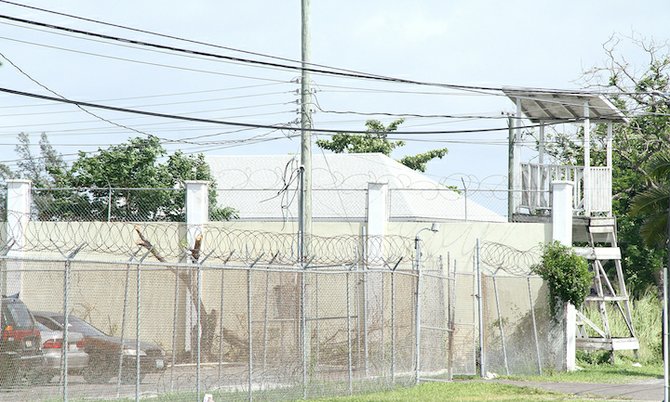 By KHRISNA VIRGIL
Tribune Staff Reporter
kvirgil@tribunemedia.net
MIAMI-based Cuban exile group The Democracy Movement plans to stage a 'silent protest' outside the Bahamas Consulate office in Miami on Friday.
Reader poll
Fred Mitchell should be fired 34%
Fred Mitchell should resign 13%
The PM should resign 3%
No one should lose their job 51%
390 total votes.
Group leader Ramon Sanchez told The Tribune they were planning the protest in the wake of their calls for the Bahamas government to 'thoroughly' investigate a Cuban detainee's claims she was sexually abused in the detention centre.
The woman claims to have become pregnant after being sexually assaulted by a Royal Bahamas Defence Force officer on duty at the centre.
Mr Sanchez said yesterday: "We are beginning today to organise a silent protest with women. Their mouths will be covered up as a symbol of censorship in protest of the four women who were sent back to Cuba. 
"I want everyone to take note that the Cuban government has not said a word on behalf of these people.  They haven't done that because they have become accomplices to the Minister of Foreign Affairs Fred Mitchell and the Prime Minister Perry Christie."
RBDF officials told The Tribune the claims were not for them to investigate. They said that the Department of Immigration would have to investigate.
Immigration Director William Pratt has said there was nothing his department can do because he says the victim – who has been deported to Cuba – did not report the alleged attack.
Mr Sanchez said: "I ask this one question, they are saying that they want a formal complaint by the victim in order for them to do something, how do they expect that to happen if they repatriate the victims? They are hurriedly sending them back to Cuba."
Mr Sanchez said: "The women who were once at the centre have all said they tried to complain to guards and officials at the place but no one would listen to them. They sewed their mouths shut at one point in protest of that."