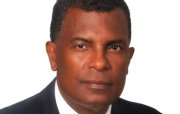 By KHRISNA VIRGIL
Tribune Staff Reporter
kvirgil@tribunemedia.net
THE Ministry of Foreign Affairs denies that the government has refused 10 Cubans detained at the Carmichael Road Detention Centre the opportunity to be sent to Honduras.
According to Ramon Sanchez, vice-president of the Democracy Movement and lead advocate for the rights of the group of detainees, the Bahamas had turned down a request by the Honduran government to offer asylum.
However, the Ministry of Foreign Affairs believes his statement was misleading.
"All countries who wish to take asylum seekers know that they ought to contact the United Nations High Commissioner for Refugees (UNHCR), not the Bahamas directly.
"If the individual is not adjudged to be eligible for refugee status, that person is returned to his or her home country," the statement said.
The Ministry went on to note that the Bahamas decides the status of detainees in collaboration with UNHCR and that once the advice by UNHCR is that the individual is eligible for refugee status, they are then released to a humanitarian agency.
On Tuesday, Mr Sanchez insisted that the Bahamas was attempting to silence the detainees who were all witnesses to abuse at the Centre by sending them back to Cuba.
He said: "Given the fact that there is a country that wants to take them, I can only say that the Bahamas' desire to repatriate is wanting to censor them.
"If we have the visas I don't see any reason not to release them other than to keep them silent."
Mr Sanchez at the time further urged the government to engage in discussions with them and discontinue the combative tone which has been published in the Bahamian media.
He was referring to Minister of Tourism Obie Wilchcombe who said that Bahamians should stage their own protests against a crusade that Mr Sanchez and his group have been on for weeks to tarnish the country's reputation.
Mr Sanchez said there are still plans to protest outside Bahamasair and other airlines with flights to the Bahamas.