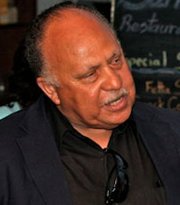 By RASHAD ROLLE
Tribune Staff Reporter
FAMILY of homicide victims often suffer trauma that could spur them to retaliate, noted psychiatrist Dr David Allen said yesterday.

He was speaking at a press conference at the Urban Renewal headquarters where it was announced that a new partnership has been launched between Urban Renewal 2.0 and a community outreach organisation called "The Family: People Helping People."
As part of the partnership, certified therapists from the organisation will offer counselling services to the family members of victims of serious crimes, Dr Allen said.
He also said the stress and anger persons might experience after losing a loved one through murder not only speeds up their heart rate, but also lowers their IQ, resulting in them being more likely to do things they would later regret.
He said: "Lasting ramifications of the drug epidemic of the 1980s, paired with the recent socioeconomic downturn, have led to a powerful social fragmentation of Bahamian society.
"This social fragmentation or de-socalisation has caused an erosion of socio-cultural values producing increased (a) murder rates and violent crimes (b) suicides and suicidal attempts (c) domestic violence (d) widespread anger and revenge (e) loss of respect for property (g) poor work ethic (h) fragmentation of family and community and (i) burgeoning youth gang formation."
"What people don't often realise is that when someone is murdered a whole family, a whole neighbourhood, a whole community is traumatised.
"In response to this, I , Dr David Allen of the Allen Institute for Treatment and Research started 'The Family: People Helping People' to promote re-socialisation by developing positive attitudes such as self-esteem, gratitude, forgiveness and contentment while decreasing negative emotions such as anger, depression, revenge, shame, suicidal behavior and abusive relationships."
Police supt Stephen Dean, co-ordinator of Urban Renewal 2.0, said the partnership will help expand the abilities of Urban Renewal 2.0 to provide relief to persons in the community.