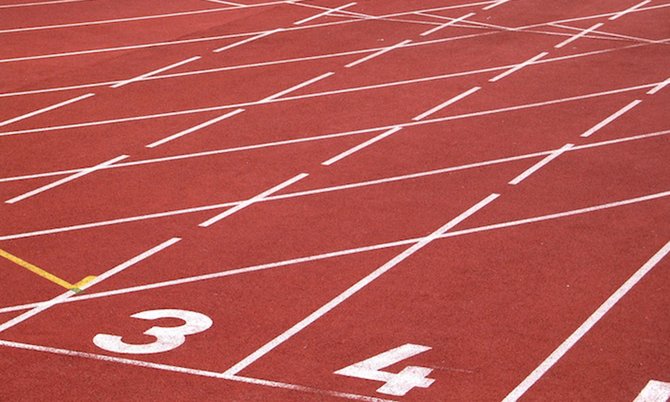 By RENALDO DORSETT
Sports Reporter
rdorsett@tribunemedia.net
BTC has come onboard as the title sponsor for the 2014 Bahamas Association of Athletic Associations' CARIFTA Trials as the organisation prepares to field its team for the region's annual elite meet for junior athletics.
The Carifta Trials take place this weekend, April 5-6 at the original Thomas A Robinson Stadium.
Jerome Sawyer, senior public relations manager at BTC, said the venture is just one means to display the corporation's dedication to youth development.
"On behalf of BTC we are certainly honoured to be a part of yet another great sporting event in the Bahamas. For us we are very pleased to be able to continue this partnership with the BAAAs as we work to continue the growth and development of sports in the Bahamas. From BTC's perspective, sports really is one of the key pillars of our sponsorship as well as our involvement in the community. It also speaks to our focus on young people. We see sports as the gateway of success for many young people. Some of them go on to do great things because of their involvement in sports so we see CARIFTA as the beginning of another generation of sporting legends and great Bahamians. This year is going to be very significant for us because of the many great sporting events with the Bahamian teams involved in the IAAF or the Commonwealth Games. When you think track and field, we want you to automatically think of BTC's involvement, so this is a perfect fit for us."
The meet is slated to get started 5pm Friday and continue 1pm Saturday.
Immediately following the trials, the BAAA will hold its ratification meeting on Sunday before the team is officially announced.
"We are looking forward to some great things this weekend, we know our young athletes have been preparing, we know that they are ready and we know that when they go on to CARIFTA later this month they will do the Bahamas proud," Sawyer said. "BTC is here to support them, our commitment is unquestionable and certainly this is just another small step along that great journey with the BAAAs and with Bahamian athletics as a whole."
BAAA President Mike Sands applauded BTC for again supporting the BAAAs as one of the most consistent supporters of youth development.
"It is always a pleasure to be able to thank corporate citizens like BTC that continue to express their confidence in the administration and the work that the BAAAs does on behalf of our athletes. I want to thank them for continually working with the BAAAs to help us to present our programme in the manner that we like to present it. It is because of their support that we are as successful as we are in a number of our events, he said. "As it relates to the CARIFTA Games this is one of the most exciting times of the year for our programme, particularly as it relates to our junior programme. Every young athlete aspires to become a member of the CARIFTA team. This year is going to be even more exciting because there are an additional 10 spots that have been allocated and the maximum number has been moved up to 80 so we are hoping that we can field a full team to Martinique. Many of today's stars, perhaps all in recent years have come through the CARIFTA programme and we expect that the future stars of Team Bahamas will also be able to represent us well so we look forward to a very exciting weekend at the CARIFTA Trials."
Curt Hollingsworth, chairman of the local organising committee for the BTC Carifta Trials, said the performances of the various high school championships across the country has built considerable anticipation ahead of the event.
"We want to invite all of our fans and participating athletes to be a part of our trials," he said. "We had some very, very exciting high school championships and on the heels of these championships we find that the excitement for this year's trials is just as exciting as it was for those meets. We want to thank BTC for being a part of this year's trials once again, making their contribution, and we want to encourage the public in supporting this event."
The Carifta Track and Field Championships is scheduled for April 18-21 in Fort-de-France, Martinique, at the 16,300 seat, Stade Pierre Aliker Stadium. Team Bahamas will be ratified on April 6 and leave for competition on April 17.