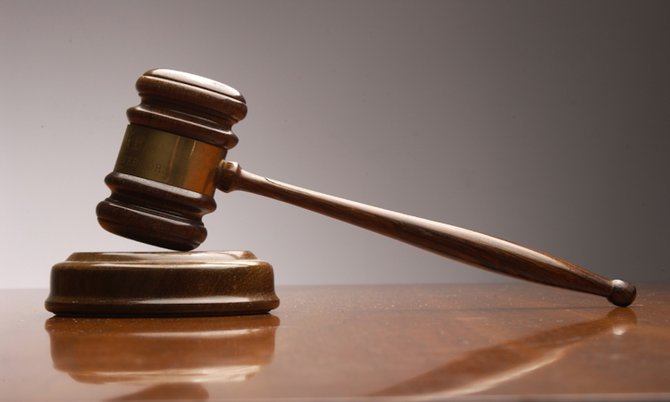 By LAMECH JOHNSON
Tribune Staff Reporter
ljohnson@tribunemedia.net
A NEW England tourist was remanded to prison without bail yesterday after being charged with multiple criminal offences, including threats of death and possession of an unlicensed firearm.
Magistrate Guilimina Archer told defending counsel for 56-year-old Kenneth Smith that the court (no 8) dealing with the case would make a decision whether or not he would get bail, as he had pleaded not guilty to charges that had bail eligibility.
John Henry Bostwick Sr said this was not a problem and agreed to the adjourned date – April 10 – proposed by police prosecutor ASP Ercell Dorsett, adding that this would give him sufficient time to take further instructions from his client.
Smith, of Braintree, Massachusetts, stood before court no 10 facing charges of possession of unlicensed firearm, possession of ammunition, possession of dangerous drugs and threats of death, all alleged to have been committed on Tuesday, April 1.
On the day in question, shortly before 4pm, a woman reported to police that her friend had threatened to shoot her while onboard a sailboat moored off Nassau Harbour.
Police arrested the man shortly after the report was made and, with the assistance of Customs Duty and Defence Force officers, conducted a search of the man's 40ft sailboat, where they found a quantity of marijuana and a handgun with 145 rounds of ammunition.
Smith pleaded not guilty to all of the charges and will appear in Magistrate's Court no 8 on April 10.
In another arraignment before Magistrate Archer, a man wearing an electronic monitoring device, pleaded guilty to possession of an unlicensed firearm and possession of ammunition.
Tamiko Turner, 32, and Latoya Bain, 25, both of Meadow Street, are accused of possession of a black and silver Walther .38 pistol with assorted live rounds of ammunition on April 3.
Turner pleaded guilty while Bain pleaded not guilty.
When ASP Dorsett started to read the facts surrounding the case to assist the court with sentencing, the magistrate interjected that the outcome of the matter would be decided by the court presiding over the case (court no 8).
She said the two would be remanded until April 7 when they will appear before that court.
This prompted Turner to say that he pleaded guilty because the prosecutor had informed him that the charges against his female co-
accused would be withdrawn.
Magistrate Archer told Turner that his guilty plea did mean the matter had been completed.
"The court that will be seized with the conduct of this matter will complete this case," she said before ordering that they be remanded to Her Majesty's Prison.