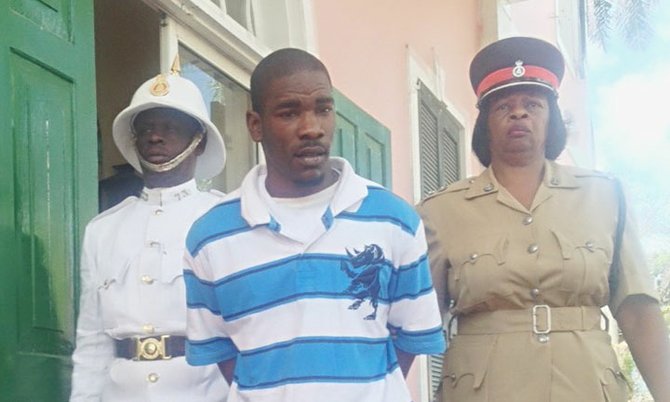 By LAMECH JOHNSON
Tribune Staff Reporter
ljohnson@tribunemedia.net
A PASTOR'S wife did not have to relive the experience of being sexually assaulted when the man accused of raping her in a church pleaded guilty before the start of trial yesterday.
The complainant and ten other witnesses were expected to give evidence after a Supreme Court jury was empanelled to hear evidence in the case against 19-year-old Thorne Cooper.
Cecil Hilton, Cooper's lawyer, however, informed the court that his client wished to take a particular course of action before the process (jury selection) could begin.
After Justice Carolita Bethell excused the jury pool from the room, Cooper told the court that he wished to plead guilty to robbing the complainant of $130 and having sexual intercourse with her without consent on June 15, 2013.
The woman was cleaning the church in which she held a prominent position before being robbed and sexually assaulted by Cooper.
The East Street resident faced a third charge, assault with intent to commit the offence of rape, but the prosecution withdrew the charge in consideration of Cooper's unequivocal plea of guilty to the other charges (robbery and rape).
Justice Bethell asked Mr Hilton if he wished to make a plea in mitigation on behalf of his client.
The lawyer, however, requested that a probation report be done with respect to Cooper, adding that this would assist him in his submissions.
While noting that such reports usually took six weeks to produce, Justice Bethell granted the request and adjourned the matter to June 10, giving sufficient time for the report to be produced to the court and respective counsel.
Justice Bethell told Cooper he would be sentenced on that date before remanding him into custody at Her Majesty's Prison.
Cooper faces up to life imprisonment for rape.
Anthony Delaney and Cordell Frazier represents the Crown in this matter.