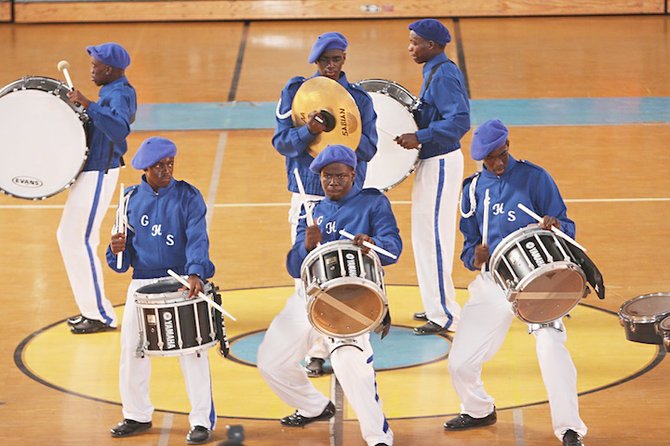 SCHOOL bands from New Providence and Family Islands, including Eleuthera and Mangrove Cay, Andros, competed in the Bahamas National High School Marching Band Competition.
The event was organised by The Ministry of Education, Science and Technology.
A first of its kind, the competition was held at the Kendal GL Isaacs Gymnasium, on Saturday, March 29.
The event brought together bands from many Bahamian schools, allowing them the opportunity to showcase their skills in various categories including: drumline, marching band and sound sport.
Parliamentarians also contributed to the event by donating more than $106,000-worth of musical instrumentals to schools in their respective constituencies.