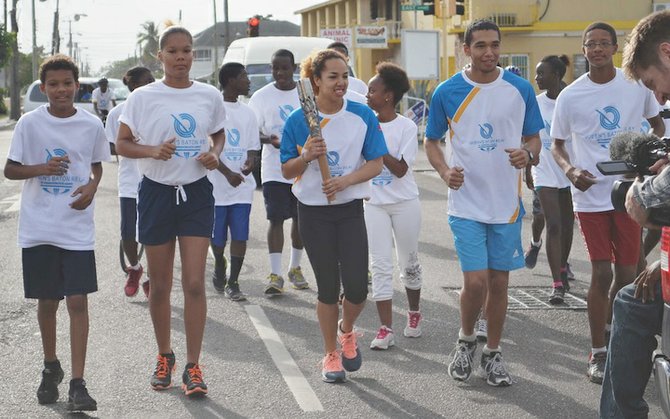 THE Bahamas became the 56th country to host the Queen's Baton at the weekend on its relay around the world before the Commonwealth Games open in Glasgow, Scotland, on July 23.
Following a welcome at Lynden Pindling International Airport, where members of the Queen's Baton Committee were greeted by executives of the Bahamas Olympic Committee and the Deputy Prime Minister Philip "Brave" Davis, young athletes led a run through the streets of Nassau, passing the baton from federation to federation.
Over nine federations took part, including boxing, track and field, volleyball, baseball, taekwondo, judo, basketball, Special Olympics and tennis.
The culmination was a ceremony at Government House, where the baton was passed to Tommy Robinson's daughter.
International media in the form of the BBC News accompanied the baton. They also shot a four-minute feature on Bahamas Judo Federation athlete Cynthia Rahming that will be aired on BBC World News today. (Wednesday). BBC News is seen in over 200 countries and territories and has a viewership of 74 million.