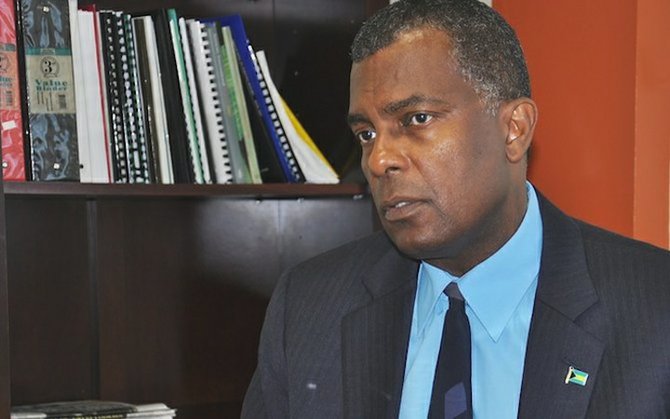 By RASHAD ROLLE
Tribune Staff Reporter
rrolle@tribunemedia.net
NEARLY three months after reports surfaced alleging that the US National Security Agency is recording every cell phone conversation in the Bahamas, US government officials have still not responded to the allegations.
They were expected to give a formal report to the Bahamas government more than six weeks ago.
Foreign Affairs Minister Fred Mitchell said yesterday that he met with American officials on Wednesday who reiterated that answers to pressing questions are forthcoming.
The government's position remains that it will address the issue whether the US responds to requests for answers or not.
Nonetheless, it is unclear if the alleged surveillance programme continues at this time.
At times, observers have criticised the government's efforts to get answers, suggesting that there has been a lack of urgency in addressing the issue.
Last month former Deputy Prime Minister Brent Symonette accused Mr Mitchell in particular of grandstanding over plans to give a full report into the allegations.
On May 19, The Intercept reported from documents obtained by whistle-blower Edward Snowden which showed that an NSA programme, SOMALGET was "secretly intercepting recording and archiving" every cell phone conversation in the Bahamas and that those recordings were kept for a month.
On June 10, Mr Mitchell told reporters that he would present a full report in Parliament on the spying claims, as the Bahamas government had asked US officials to 
give an account on whether the alleged spying was 
true.
If found to be true, he said the government would insist on finding out if the recordings were taken legally or illegally.
Mr Mitchell the next day announced in the House of Assembly that John Kerry, the United States' secretary of state, had stepped in to oversee investigations and that a report was promised.
That report was expected to be handed over to the Christie administration some time during the following week, but to date the government has not received it.