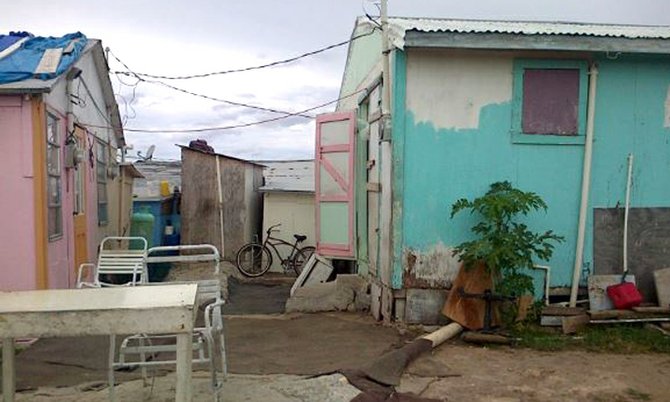 By AVA TURNQUEST
Tribune Chief Reporter
aturnquest@tribunemedia.net
PRIME Minister Perry Christie yesterday said he was disappointed that a programme had not yet been established to effectively address the issue of shanty towns.
Mr Christie acknowledged that successive governments had been slow to act on the proliferation of illegal communities; however, he said his administration has outlined strategies for limiting growth and removing structures.
He said: "No [no programme], that is one of my disappointments. A year ago I did a tour of shanty towns and as we went around with the press I spoke about the need to collaborate with the Christian community, with the immigrant community, with a view to their understanding that the government cannot allow these [shanty towns] to exist and cannot allow them to grow.
"We must find the formula to move them, and we must not compromise on that," Mr Christie said.
He spoke on the sidelines of an Urban Renewal donation in Elizabeth Estates; where the organisation has announced it will open a new technical centre.
Mr Christie said: "The government cannot abdicate its responsibility to take the hard decisions and the hard decisions that I admit to right now, one of them is being able to address the shanty towns that exist because governments have failed to do so and I've resolved, and my government has resolved to deal, with all of the difficult situations confronting our country.
He said: "All governments have been slow to act on this, we have now moved on it, we have identified what we have to do, we have discussed what we have to do. The Minister of the Environment has indicated a programme of what we have to do, so you are going to see a lot of progress being made on that."