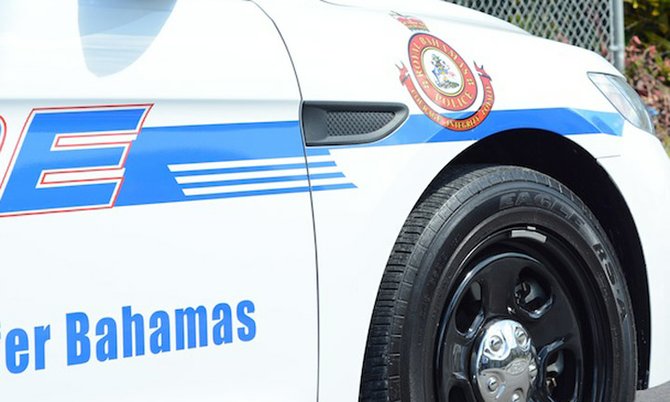 By SANCHESKA BROWN
Tribune Staff Reporter
sbrown@tribunemedia.net
A 23-year-old man is in critical condition in hospital after he was "caught in the crossfire" between two groups of men outside a nightclub and shot multiple times, police reported.
The incident was one of two shooting incidents and two stabbing reports that police reported over the weekend. The latest shooting happened around 1:30am Sunday.
Police said they received reports of gunshots being fired in the Faith Avenue area. When they arrived on the scene, they found a 23-year-old Sunset Park man suffering from multiple gun shot wounds. He had been shot in his body.
According to reports, the victim was walking to his car from a local nightclub when he saw a group of men having an argument. The men began firing shots at each other and the victim was shot multiple times in his upper body.
He was taken to hospital by ambulance where he is listed in critical condition. Police recovered a number of fired bullets from the scene, however no one was taken into custody.
Investigations continue.
Meanwhile, police officers on Andros arrested a Fresh Creek man in connection with an investigation into alleged assault with a deadly weapon.
Police said sometime around 12:25pm on Saturday, officers were told that a man was shot in the Fresh Creek area. Police later saw a man with a "graze to the hand from a bullet."
Acting on information, police later arrested a 27-year-old man. Police said the suspect had recently been released on bail for a serious offense.
Stabbings
Police are also investigating two separate stabbing incidents that left two men, including a teenage boy and a man wearing an ankle bracelet, in serious condition in hospital.
The first incident took place around 1:35am Sunday off Nassau Street.
According to reports, a 15-year-old boy of Jubilee Gardens was attending a basketball game on Nassau Street when he was involved in a verbal argument with a man. During the argument, a second man attacked the teen from behind and stabbed him several times.
He was taken to hospital by ambulance where he is listed in serious condition.
In the second incident, which occurred around 4am, police said a 24-year-old man of Newbold Street showed up at the Accident and Emergency section of the Princess Margaret Hospital with multiple stab wounds.
The victim, who is on bail for a serious offence and was being electronically monitored, refused to tell doctors or officers the circumstances that lead to his stabbing.
He is listed in serious condition in hospital.
Armed robbery
Police are also investigating an armed robbery which took place on Saturday night. According to reports, a man, 23, of Ridgeland Park arrived at his residence and was attacked by two males brandishing handguns. They demanded his cash. They robbed him of cash, cell phone and his Honda CRV vehicle, police said. The men escaped in the victim's vehicle.
Anyone with information on any of these incidents is asked to contact police at 911 or 919, the Central Detective Unit at 502-9991 or Crime Stoppers anonymously at 328-TIPS.
Investigations continue.