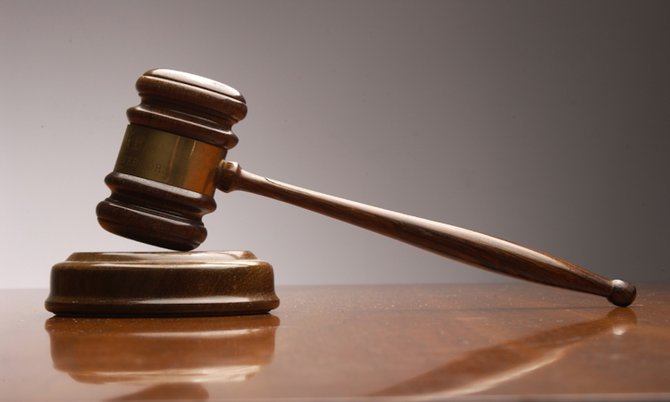 By LAMECH JOHNSON
Tribune Staff Reporter
ljohnson@tribunemedia.net
A WOMAN found guilty by a magistrate for her Straw Market scuffle with police officers had her numerous convictions squashed by the Court of Appeal yesterday.
Edena Farah, 38, and her relatives seated in the Claughton House courtroom, shed tears when it was declared that appellant would not be retried in the lower court in connection with the January 6, 2011, incident.
Her lawyer, Wayne Munroe, had challenged the conviction and punishments on a number of arguments, including that the evidence adduced in the trial did not support the conviction and that the magistrate did not comply with the law, the Criminal Procedure Code, in providing a written reason for arriving at the conviction.
It was this argument on which Justices Abdulai Conteh, Neville Adderley and Jon Isaacs unanimously overturned the lower court's ruling.
"The point is taken that the learned failed to comply with section 108 (1)(2) of the Criminal Procedure Code," Justice Conteh said.
"We find that regrettably, there was non-compliance with these mandatory provisions and in the circumstances, we cannot sustain the convictions. The subsequent but important question is, should we order a retrial and send it back to the original magistrate whose non-compliance made the decisions unsustainable."
Justice Conteh referred to the London-based Privy Council's ruling in the Jamaican case of Carlton Reid, in which the court considered the nature of the crime, the circumstances in which the crimes occurred and the state of the public opinion among other things to answer this question.
"We must accede in the circumstances, to that submission given the time since the alleged incident occurred, and counsel for the appellant has indicated that if a retrial were to take place in January 2015, it would make four years - too much for a summary trial," the judge added.
"We do not think, in the interest of justice, a retrial would be appropriate in this case," Justice Conteh ruled, which was supported by Justices Adderley and Isaacs.
Farah was tried on six charges, a count each of disorderly behaviour, obscene language, resisting arrest, threats of death and two counts of assaulting a police officer.
It was claimed that she committed these acts at the Straw Market during a Segue tour.
Farah was arraigned on those charges not long after she had filed a complaint to the Royal Bahamas Police Force's Complaints and Corruptions Unit about an incident with police that had left her injured and on crutches.
Evidence in the trial notes that the incident with police was started when Farah, while conducting her Segue tour on a one-way road, was warned by officers, one of them a woman officer.
It was claimed that the scuffle and attack on the police was initiated by Farah.
However, Farah denied this. She said the scuffle started when someone she could not identity from their clothing, came up to her and pulled hard on her hair.
Farah was convicted of the charges by Magistrate Derence Rolle-Davis, who, in sentencing, noted that "this defendant's actions were carried on in a tourist mecca which left police with no choice but to physically remove her from there."
He said that in her actions, "she showed her disdain for police and her lack of respect for them."
"She received injuries only because of her own actions," the magistrate said.
He fined her $25 for obscene language and $150 for disorderly behaviour as stipulated by law. He said failure to pay those fines would result in an additional month in prison.
Regarding the remaining charges, he said she would face six months for resisting arrest and threats of death.
He said that assaulting police officers usually carries a penalty of two years imprisonment. However, he would give her consecutive six-months sentences for the two remaining charges.