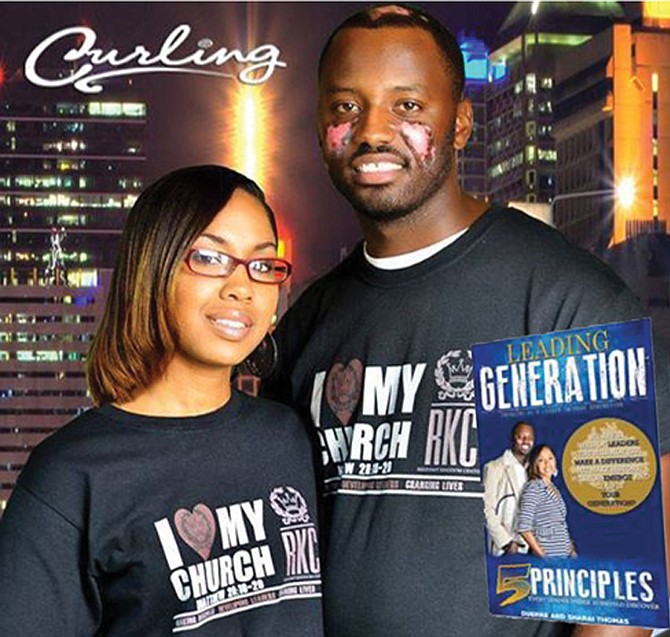 A BOOK by a young Bahamian husband and wife team has raced towards the top of the Amazon best-sellers list for "hot new releases" in the area of Christian Business and Professional Growth.
"Leading Generation", by Pastor Duerre and Sharai Thomas, came in at No 18 on the first day of its release and finished second on the major online retailer Amazon.com's coveted list of "hot new releases" behind only world renowned, New York Times best selling author and leadership consultant John C Maxwell.
Pastor and Mrs Thomas, inspired by the recent passing of Dr Myles Munroe, felt impelled to get "Leading Generation" published. The book is aimed at emerging leaders in their 30s and under. It promises to impact the lives of future upcoming leaders, using biblically-based principles. With the current high crime rate, involving much of the nation's youth, the authors' goal is to inspire teenagers and young adults to become leaders and history makers that leave a positive legacy.
Pastor Thomas is a graduate of Jack Hayward High School and former Youth Pastor at Calvary Temple Assemblies of God. He and his wife are currently the Lead Pastors of Relevant Kingdom Centre, one of the fastest growing churches in Exuma. They have authored four other books and have been recognised by government and religious institutions for their contribution to youth development in the Bahamas.
They have been featured in national and international publications, such as the American Bible society's "Elements for Life" youth magazine. In his early 30s, Pastor Thomas speaks to over 10,000 teenagers and young adults every year through schools, conferences and events, both in the Bahamas and abroad. They have four sons.
A book signing is scheduled to take place in Freeport at a date to be announced.